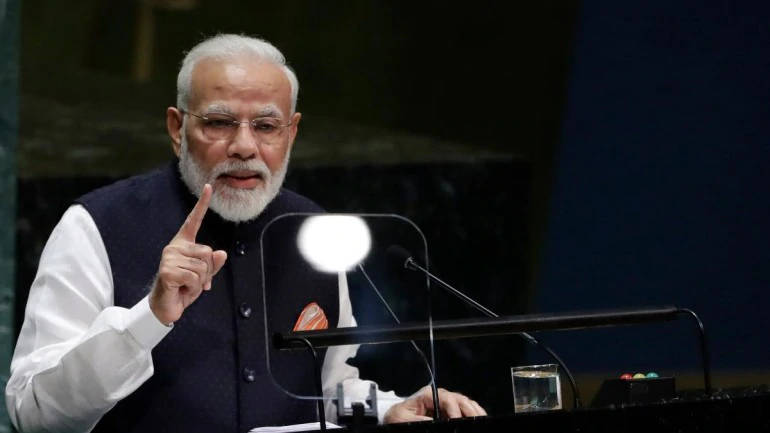 PM Modi transfers ₹17,000 Cr to 8.5 crore farmers
Prime Minister Narendra Modi on Sunday (August 9) launched the ₹1 lakh crore Agriculture Infrastructure Fund and initiated a transfer of ₹17,000 crore to an estimated 8.5 crore farmers under the PM Kisan Samman Nidhi Scheme.
The fund was the sixth instalment of the scheme (launched in 2018) under which the government claims to have provided cash of over ₹75,000 crore to 9.9 crore farmers.
Under the scheme, each farmer will get up to ₹6,000 per year as minimum income support. The funds reportedly are directly transferred to Aadhar-linked bank accounts of beneficiaries. According to NDTV, more than 9 crore farmers have enrolled themselves under the scheme between December 2018 and November 2019. Of them, 7.62 crore received the first instalment while 6.5 crore farmers got the second instalment. Around 3.85 farmers were paid in the third instalment.
Around ₹22,000 crore from the scheme was released during the COVID-19 lockdown to help farmers hope with losses.
Under the Agriculture Infrastructure Fund, a loan of ₹1 lakh crore will be made available for farmers for four years. While ₹10,000 crore worth of loans will be disbursed in 2020-2021, ₹ 30, 000 crore loans will be provided in the remaining fiscals.
Extending greetings to people on the occasion of Balram Jayanti, Hal Chhath and Dau Janmotsav earlier in the day, Modi tweeted that he would launch the financing facility to mark the day.
Stating that the money under the PM Kisan Samman Nidhi Scheme has been deposited to the bank accounts of 8.5 crore farmers at a single click, the prime minister said, "No middlemen or commission, it went straight to farmers. I am satisfied because the objective of the scheme is being fulfilled."
Hal chhath is a festival dedicated to Balaram,  the elder brother of Lord Krishna.