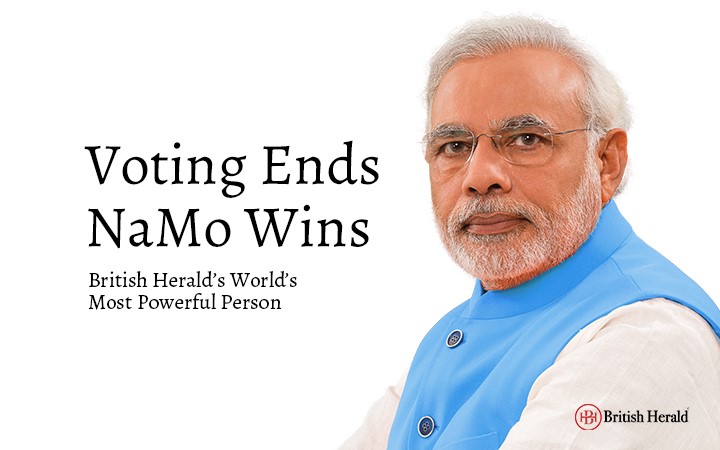 PM Modi may not be 'World's Most Powerful Leader'
British Herald, a website owned by the UK-based Herald Media Network Limited, declared Prime Minister Narendra Modi the "world's most powerful leader" through a "readers' poll."
The website revealed that the contestants for the polls were Narendra Modi, Vladimir Putin, Xi Jinping and Donald Trump. More than 25 leaders had supposedly been nominated and the list of nominees were reduced to these four candidates after evaluation and research.
Voters had to participate in the polling process through the generation of a mandatory OTP (One Time Password). British Herald claimed that its website crashed halfway through the voting process as it saw about 3 million voters in a week.
Modi emerged the winner with 30.9 per cent of the votes, followed by Putin with 29.9 per cent, Trump with 21.9 per cent, and Jinping with 18.1 per cent. Modi will be featured on the cover page of the July 15 edition of the magazine.
Indian social media users and various media organisations have been sharing the results with a lot of pride.
Meanwhile, a few media organisations wondered about the authenticity of British Herald. Alt News, another news website, referred to the British Herald as a "hitherto, unknown website."
The Scroll gave numerical data on whether the British Herald is truly a "leading British magazine" as the Indian media portrayed it.
Some of the points mentioned in The Scroll are:
Alexa has given the British Herald a global web traffic ranking of 28,518. In comparison, other news outlets, like India Times and NDTV were ranked 190 and 395 respectively.

The Twitter account of the BH has around 4,000 followers. The BBC and The Guardian, which are leading media organisations, have millions of followers.

The Facebook page of BH has only 57,000 followers.

The BH doesn't have a Wikipedia page for itself. All leading news organisations have a Wikipedia page.

Only Indian publications have carried the news of PM Modi having won this poll. No well-established international news organisation has carried the news.

An image of the magazine announcing that PM Modi was the "world's most powerful person" had been shared on Twitter by the BH on May 23, almost a month before the voting came to an end.
The article in Alt News concluded with the following statement: "Not one of the outlets that reported the news as a 'matter of pride for all Indians' bothered to check the details of the organisation behind the poll."