Union Finance Minister Nirmala Sitharaman announced an economic stimulus package, giving a slew of relief measures for businesses, including micro, small and medium enterprises (MSMEs), while addressing a press conference today (May 13).
The Finance Ministry's economic package was a part of the Rs 20 lakh crore stimulus announced by Prime Minister Narendra Modi a day before, to help build a self-reliant India and spur economic growth.
FM Sitharaman, while announcing the first tranche of the booster measures along with deputy MoS Finance Anurag Thakur, said that a facility of ₹3 lakh crores collateral-free automatic loans will be enabled for business, MSMEs. She added that the move will enable as many as 45 lakh MSME units to resume business activity and to also safeguard jobs.
Advertisement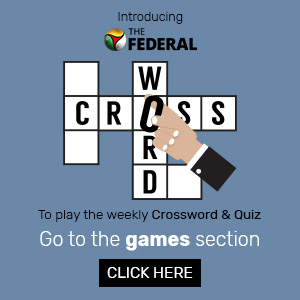 Several political leaders and Chief Ministers of states have responded to the economic package announced by the FM. Prime Minister Narendra Modi has welcomed the move, appreciating the special focus on MSMEs.
Today's announcements by Finance Minister Nirmala Sitharaman will go a long way in addressing issues faced by businesses, especially MSMEs. The steps announced will boost liquidity, empower the entrepreneurs and strengthen their competitive spirit: PM Narendra Modi (file pic) pic.twitter.com/36p2n6csmz

— ANI (@ANI) May 13, 2020
Uttar Pradesh Chief Minister Yogi Adityanath and Madhya Pradesh Chief Minister Shivraj Singh Chouhan also agreed with the steps announced as part of the economic package.
Relief measures for MSME sector announced by FM today, are truly the roadmap to build #AatmanirbharBharat. I believe that the economic package by PM will help MSMEs. Small industries, micro industries & medium industries will be boosted & it'll increase job opportunities: MP CM pic.twitter.com/8s9k3PLq5y

— ANI (@ANI) May 13, 2020
UP CM Adityanath also announced that they will start an online loan fair for MSME sector from May 14 as the state has the largest number of units linked to the sector. Around 36,000 business persons will get a loan worth Rs 1600 – Rs 2000 crore tomorrow (May 14).
I thank Finance Minister Nirmala Sitharaman for announcing Rs 3 lakh crore loans to MSME sector. Uttar Pradesh has the largest number of units linked to MSME sector. I also welcome the Finance Minister's announcement on EPF contribution: Chief Minister Yogi Adityanath pic.twitter.com/yffFIIM7o9

— ANI UP (@ANINewsUP) May 13, 2020
However, opposition leaders such as P Chidambaram and West Bengal Chief Minister Mamata Banerjee were displeased with the economic booster package. P Chidambaram, former Finance Minister and Congress leader said that nothing was announced for the thousands of poor migrant workers in the economic package.
There is nothing in what Finance Minister said today for the lakhs of poor, hungry & devastated migrant workers walked & many thousands are still walking back to their home states. It's a cruel blow to those who toil everyday: Ex-FM&Congress leader P Chidambaram #EconomicPackage pic.twitter.com/1gADSUHZOJ

— ANI (@ANI) May 13, 2020
WB CM Mamata Banerjee expressed disappointment as she said that nothing was announced for the states.
People expected to get relief …but it's a big zero. There is nothing for the States: West Bengal CM Mamata Banerjee
on the #EconomicPackage pic.twitter.com/mDVFTJnl15

— ANI (@ANI) May 13, 2020