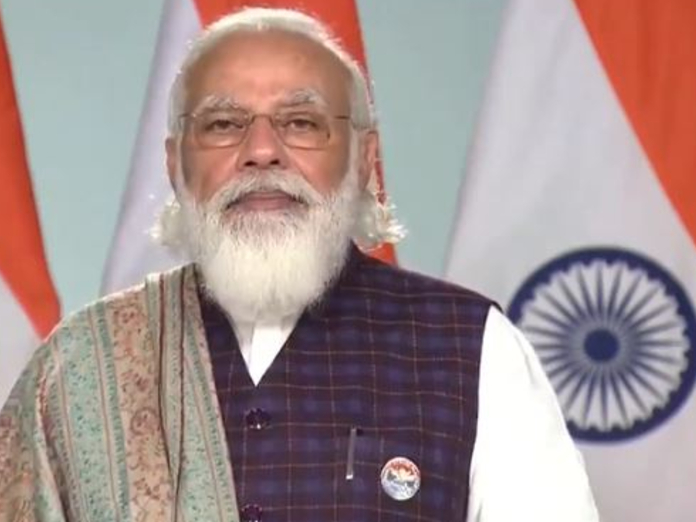 PM at all-party meet: Govt's proposal to suspend farm laws still stands
Prime Minister Narendra Modi said, on Saturday (January 30), at an all party meet, that the government's proposal of stalling implementation of the controversial farm laws for 18 months, while continuing to negotiate with farmers, remains
Prime Minister Narendra Modi on Saturday (January 30) said at an all party meet that the government's proposal of suspending the implementation of the controversial farm laws for 18 months, while continuing to negotiate with farmers, remains.
The proposal was presented by Agriculture Minister Narendra Singh Tomar earlier this month, but it was rejected by farmer leaders who want the farm laws repealed.
"During the all-party meet, PM Narendra Modi assured that the GoI (Government of India) is approaching the farmers' issue with an open mind. The PM said GoI's stand is same as it was on January 22 — the proposal by the Agriculture Minister still stands," Union Minister Pralhad Joshi said, adding:"The Prime Minister reiterated what Agriculture Minister Narendra Singh Tomarji said — that he is a phone call away for talks."
Also read: 5 reasons why farm laws must be repealed: Economists write to govt
On January 29, 20 opposition parties boycotted the President's address to a joint sitting of Parliament in support of the protesting farmers. They condemned the violence at the Red Fort and also demanded an investigation into how "outside elements" had infiltrated the farmers' movement.
The farmers also alleged that Punjabi actor and activist, Deep Sidhu, had instigated the violence and hoisting of a Sikh religious flag at the Red Fort.
Regarding the Republic Day violence, PM Modi said: "The law will take its own course".
The Delhi police issued notices to over two dozen farmer leaders, which farmers say is a ruse to sabotage their movement by blaming them.
The Home Ministry has suspended internet services in Singhu, Ghazipur and Tikri, the main protest sites, from January 29, 11 pm, to January 30, 11 pm.