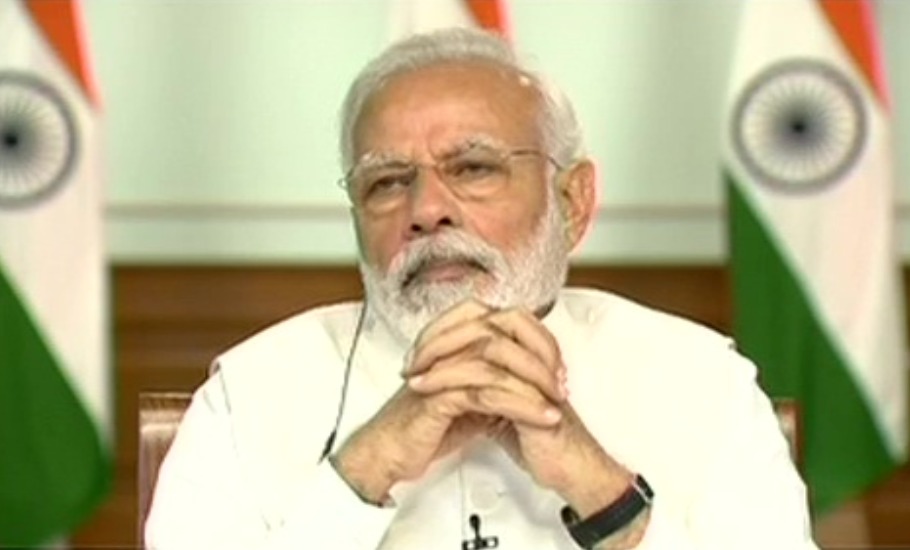 PM launches e-Gram Swaraj, Swamitva Yojana to digitise villages
On the occassion of Panchayat Raj Day, PM Narendra Modi interacted with village sarpanchs (heads) from across the country on Friday (April 24) and launched e-Gram Swaraj and Swamitva Yojana, two web portals to speed-up village development in India
On the occassion of Panchayat Raj Day, PM Narendra Modi interacted with village sarpanchs (heads) from across the country on Friday (April 24) and launched e-Gram Swaraj and Swamitva Yojana, two web portals to speed-up village development in India.
Modi said that it is a step towards complete digitisation of Gram Panchayats. The portals will become the single platform which will store Gram Panchayat records.
देश की सभी पंचायतों के एकीकृत संचालन, उनके विकास कार्यों की प्रभावी देखरेख और समस्त जानकारियों को एक प्लेटफॉर्म पर लाने के लिए आज हमने e-GramSwaraj ऐप राष्ट्र को समर्पित किया है। pic.twitter.com/ARxxEWCelO

— Narendra Modi (@narendramodi) April 24, 2020
"All the details of the development works, the fund allocated for them, all this data will be available on the portal. And through this platform the villagers will be able to access all the data on their mobile phones which will enhance transparency," Modi said.
Another project, Swamitva Yojana will use drones in mapping of properties in villages which will ease disputes over property. The portal will help in making it easier for villagers to avail loans from banks.
In his video conference, Modi appreciated  the efforts of villagers in maintaining social distancing.
Interacting with Sarpanchs across the country through Video-Conferencing on Panchayati Raj Divas. https://t.co/irKVx4lKN6

— Narendra Modi (@narendramodi) April 24, 2020
"Indian villages have become a subject of research for international scientists as well as scientists and researchers back home. You have given the 'Do Gaj doori' mantra to the world to combat COVID-19 without using lofty words like social distancing and lockdown. It is because of you that the world is discussing how India has managed to combat COVID-19," he said.