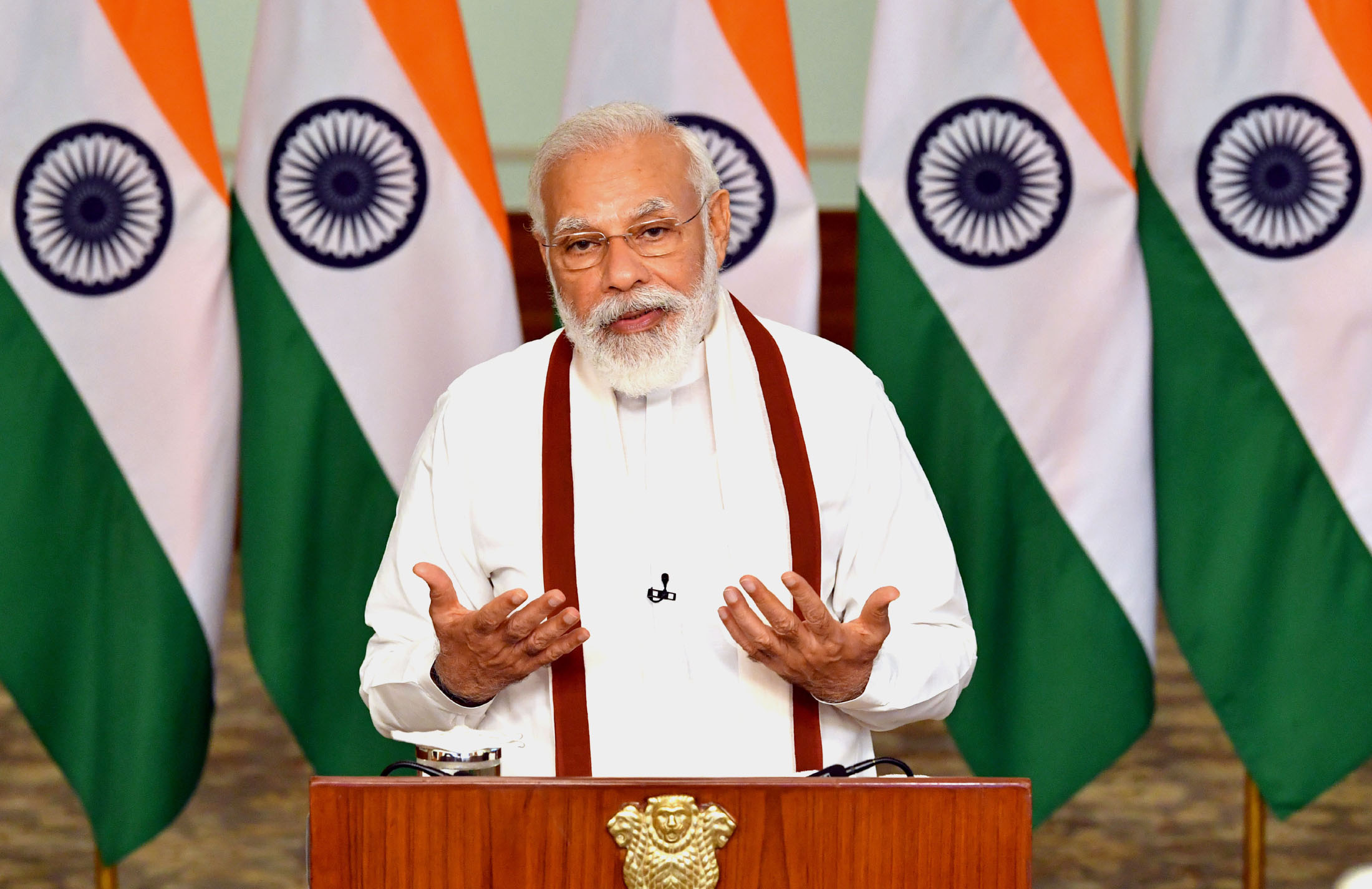 Pay tribute to Ladakh martyrs by going local: Modi in 'Mann Ki Baat'
Prime Minister Narendra Modi on Sunday (June 28) said that India which honours the spirit of friendship has shown that it can give a befitting reply to those eyeing its territory, hinting at the recent skirmish between Indian and Chinese troops in Galwan Valley of eastern Ladakh, in which 20 Indian soldiers were killed.
"The world has realised India's commitment to brotherhood and seen its strength and resolve to protect its sovereignty. In Ladakh, a befitting reply has been given to those coveting our territories. India knows how to maintain friendship, but it can also look someone in the eye and retaliate. Our 20 soldiers have shown that they will not let anyone harm the country," the prime minister said during the 66th episode of his Mann Ki Baat radio address.
Urging people to paying tribute to the martyrs by building a self-reliant India, Modi shared accounts of people who have written to him about their resolve to only use local products after witnessing the developments at Ladakh.
"Rajni ji has written to me from Assam. She says, after watching what happened in eastern Ladakh, she has taken a vow…and the vow is that she will buy only 'local'….and for the sake of 'local', she will also be vocal. I am receiving messages on these lines from every corner of the country. Many have expressed through their letters that they have adopted this very path. Similarly, Mohan Ramamurthy from Madurai, writes that he wishes India to be self-reliant in the defence sector," he said.
Incidentally, the prime minister during an all-party meeting following the face-off had said that the Chinese had not intruded into Indian border or taken over any Indian post. News reports, however, said that the face-off was triggered when Indian troops removed a Chinese station from Patrol Point 14, as per agreement with the neighbouring country during earlier talks.
Related news: Decoding PM Modi's no intrusion remark
The prime minister among various other things urged fellow Indians not to be bogged down by the pandemic and consider 2020 a wasted year, but take it as a challenge like their ancestors.
"Fiends, problems and crisis do come in our lives, but should we label the year 2020 as inauspicious? Not at all. Whatever be the challenge, the year should not be blamed. India's history stands testimony to many glories and victories for hundreds of years. Many raiders have attacked India. People thought India will lose its culture, but instead these challenges have added to the brilliance of the country," he said.
He said, as the country moves from lockdown to unlock phase, people need to focus on two points – defeating corona and strengthening the economy.