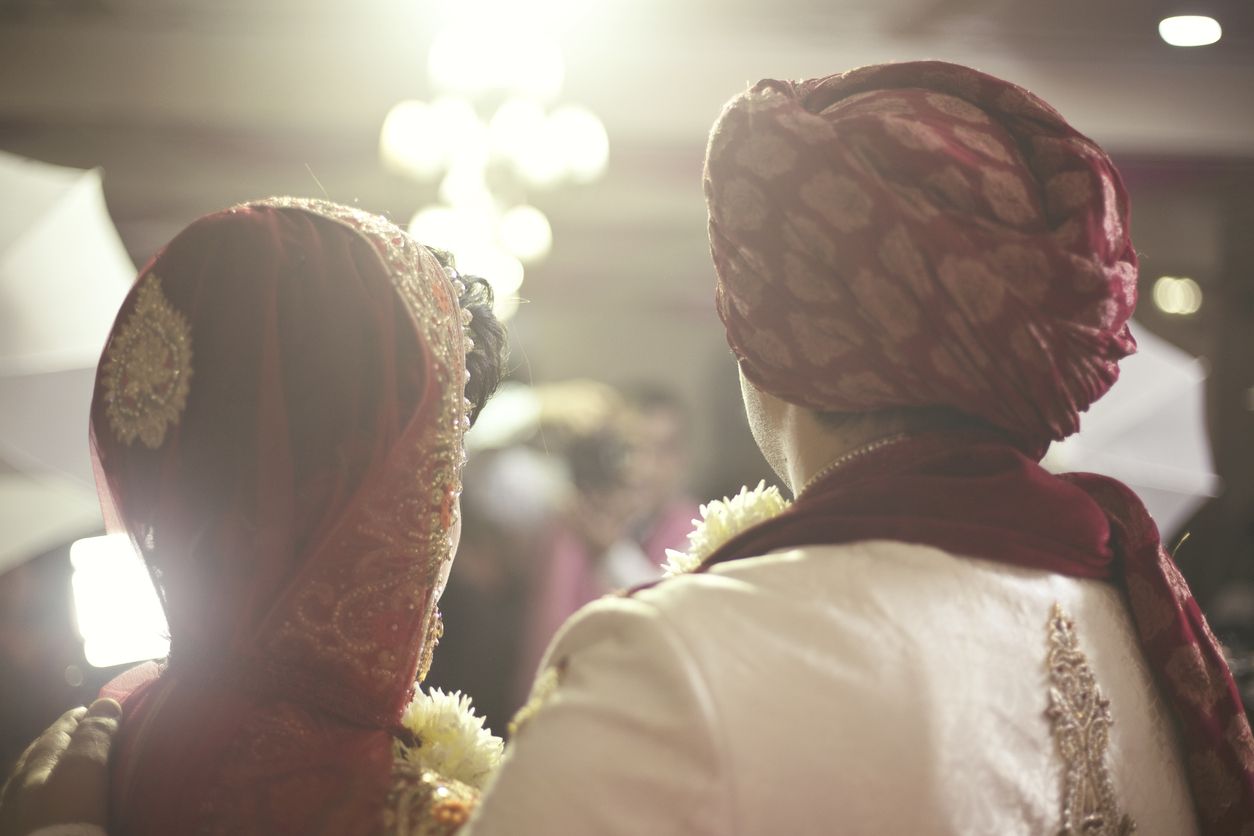 Pandemic, lockdown woes led to rise in child marriages in India
The number of child marriages reported across the country increased from 523 in 2019 to 785 in 2020, the year when Covid-19 pandemic forced a nation-wide lockdown, as per data presented in the Lok Sabha.
Among states, Tamil Nadu and Karnataka witnessed a steep increase in the number of child marriages in 2020, according to data collected by the National Crime Records Bureau (NCRB).
In Tamil Nadu, the number increased from 46 in 2019 to 77 in 2020, while in Karnataka, the number went up from 111 in 2019 to 184 in 2020. Assam saw an increase from 115 child marriages in 2019 to 138 in 2020 while in Telangana the number went up from 35 to 60.
This trend of increase in child marriages was also seen in Odisha's tribal districts in 2021, The Federal had reported in September 2021 — Schools shut, tribal kids led into child marriage.
"There were at least 493 incidents of child marriage of some form in just six blocks of Odisha and two blocks of Jharkhand between April 1, 2020, and July 31, 2021," according to a survey by A Society for Promotion of Inclusive and Relevant Education (ASPIRE), an NGO working on Right to Education.
The Odisha blocks covered under the survey were Sukinda and Danagadi (Jajpur district), Koira and Kutra (Sundargarh), and Harichandapur and Joda (Keonjhar). The two in Jharkhand were Noamundi and Jagannathpur (West Singhbhum district)."
Pandemic, school lockdowns the reason
The pandemic and the closure of schools due to COVID-induced lockdown forced many poor people to marry their daughters off at a young age.
"Children, especially girls, were made to spend more time in their houses as schools were shut and online classes were held. As they spent more time on their mobile phones, parents become suspicious and thought it fit to marry off their daughters," said Tamil Nadu Child Rights Watch convener Prof Andrew Sesuraj.
A local sarpanch in Odisha's Sukinda block, Dwarikanath Das, too echoed the sentiment: "We have seen a rise in child marriages after the lockdown. A lot of children studying in ashrams have returned home and are getting married. We (the Panchayati Raj Institution) are committed to stopping child marriage in our community," Das said.
Ranjana Kumari, director of Centre for Social Research, Delhi, and chairperson of the NGO Women Power Connect-Girls Not Brides, did not see an immediate end to this. "During and after the pandemic, there is going to be a massive rise in child marriages. We have not only failed to create new policies to protect children but also failed to implement the existing ones," she said.
Livelihood loss
Former UNICEF official R Vidyasagar said that the loss of livelihood led to many child marriages. "The feeling is that once the girl is married, there is one person less to feed. Sometimes the groom's family also pays bribes for young brides. The dowry is also less for young children," he said.
"Stopping child marriages alone will not help. The government must carry people along by providing them alternative livelihood options and support for girl child," Vidyasagar added.
Also read: In Bihar, young girls are putting up a tough fight against child marriage
An official in the Tamil Nadu state social welfare department cited laws preventing child marriages in the country.
"The Protection of Children from Sexual Offences (POCSO) Act 2012, defines child as a person below the age of 18 years and provides for protection of children from offences of sexual assault, sexual harassment, etc., and for safeguarding the interest and well-being of children," the official said.
Activists have urged the social welfare department to continuously monitor girls rescued from child marriages.
The ASPIRE survey in Odisha and Jharkhand blocks had pointed to poverty as a key factor behind child marriages. In 71 per cent of cases, according to the survey, parent(s) of the children involved were manual labourers earning between ₹1,000 and ₹4,000 a month and raising between three and nine children within a single household.