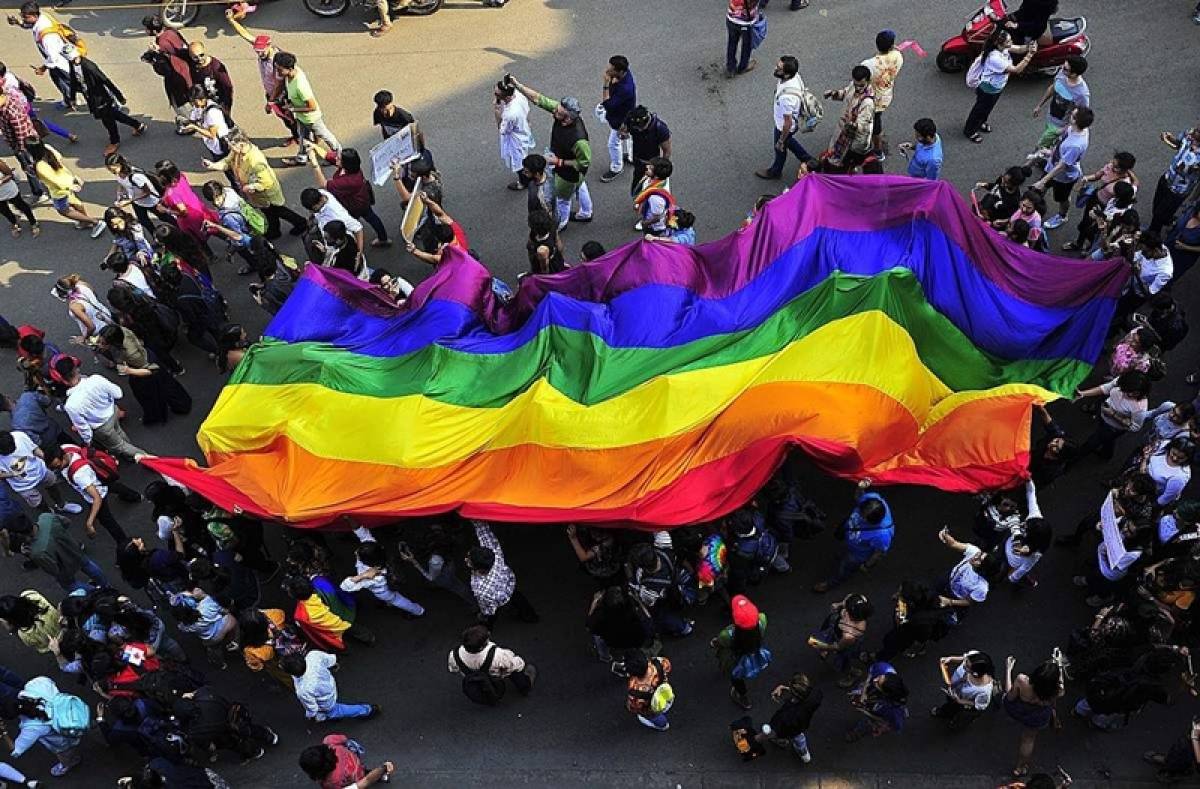 Our values are against same-sex marriage, Centre tells Delhi High Court
The Union government has refused to recognize same-sex marriage, arguing before the Delhi High Court that our "law, society, values don't recognise marriage between a same-sex couple."
The Union government has refused to recognize same-sex marriage, arguing before the Delhi High Court that our "law, society, values don't recognise marriage between a same-sex couple."
Solicitor General of India Tushar Mehta, on Monday (September 14), opposed a plea filed before the Delhi High Court seeking registration of same-sex marriages under the Hindu Marriage Act, 1956.
Related news: How Indians are targeting LGBTQ+ community with 'conversion therapy'
The Supreme Court may have decriminalized homosexuality, but in the absence of any declaration by the government, such marriages do not get registered, which prompted petitioner Abhijit Iyer Mitra to move Delhi High Court.
Mehta told a division bench of Chief Justice D.N. Patel and Justice Prateek Jalan that such registration is not permissible as the prayer, if granted, would run contrary to the statutory provisions already in place.
"Our law, society, values don't recognise marriage – which is a sacrament – between a same-sex couple," submitted Mehta in the Delhi High Court, adding that marriage has to happen between a man and a woman for a marriage to not fall within degrees of the prohibited relationship under the Hindu Marriage Act.
Related video: Understanding LGBTQ, fighting homophobia
Citing the Supreme Court ruling in the matter, Mehta said the apex court "merely decriminalizes homosexuality or lesbians. Nothing more, nothing less".
The counsel representing petitioner Abhijit Iyer Mitra and others argued that the Supreme Court has already ruled that there is no legal bar on homosexual relationships and that not recognizing such marriages is a violation of the fundamental right to equality. The counsel sought a government declaration legalizing such marriages.
The High Court adjourned the case to October, asking the petitioner's counsel to bring on record the facts or instances where persons are aggrieved of non-registration of such marriage.
In 2018, the Supreme Court passed a landmark judgment which overturned a colonial-era law that criminalizes consensual gay sex. Chief Justice of India Dipak Misra had said then, "The LGBTQ community has the same fundamental rights as citizens. The identity of a person is very important and we have to vanquish prejudice, embrace inclusion and ensure equal rights."
"History owes an apology to members of the community for the delay in ensuring their rights," Justice Indu Malhotra, another judge in the bench had said then.