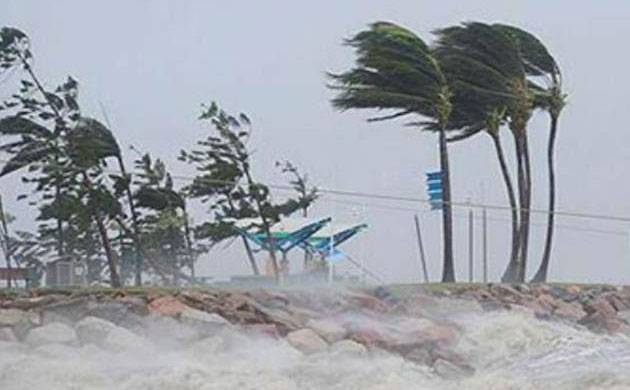 Heavy rains expected: IMD issues orange alert in Kerala, Odisha, Andhra
The India Meteorological Department (IMD) Friday sounded orange-level rain alerts in parts of Kerala, Odisha and Andhra Pradesh
The Southwest monsoon is back after a brief hiatus as the India Meteorological Department (IMD) Friday sounded orange-level rain alerts in parts of Kerala, Odisha and Andhra Pradesh.
The IMD forecast isolated heavy to very heavy rainfall in seven districts of Kerala, coastal areas of Odisha and Andhra Pradesh from Saturday to Tuesday in the backdrop of a likely formation of low-pressure area over northeast Bay of Bengal.
The tropical storm Noul is expected to make landfall in central Vietnam on Friday afternoon, then continue to move west while weakening in a depression. The system will reach Bangladesh coast on Sunday noon and marginally intensify into a deep depression due to the supply of a large amount of heat energy from the very high Sea Surface Temperature in the Bay of Bengal.
"Under the influence of likely formation of a low-pressure Area over Northeast Bay of Bengal and the consequent strengthening of lower-level winds along the West Coast including Kerala, widespread rainfall with isolated heavy to very heavy falls are likely over Kerala during 19th-21st September 2020," the IMD said on Friday.
The orange alert has been sounded in Kottayam and Idukki districts on September 19, Ernakulam, Idukki, Malappuram, Kozhikode and Wayanad districts on September 20 and Idukki, Palakkad, Malappuram, Kozhikode and Wayanad districts on September 21.
Fishermen have been advised to stay away from the sea between September 18 and 22, anticipating strong winds ranging from 45-60 kmph in the sea.
In Odisha, Bhadrak, Jajpur, Bargarh, Sambalpur, Deogarh, Angul, Sonepur, Boudh and Kalahandi districts have been put under orange alert from September 21-22.
Besides widespread rainfall in parts of Odisha and Andhra, moderate thunderstorms with lightning are likely at isolated places.
As per the orange alert guidelines, residents need to 'be prepared' for inclement weather conditions.
The regional met department has placed most of the districts of North Coastal Odisha, North Interior Odisha, South Interior Odisha, and South Coastal Odisha under yellow watch, which means residents need to 'be aware' of the local weather situation.
Odisha has so far recorded 'normal' rainfall of 1060.8 mm as compared to its long-term average of 1076 mm for the period between June 1 and September 17.
Andhra Pradesh has recorded 'excess' rainfall of 623 mm, when compared to their long term average of 506 mm this southwest monsoon season so far.