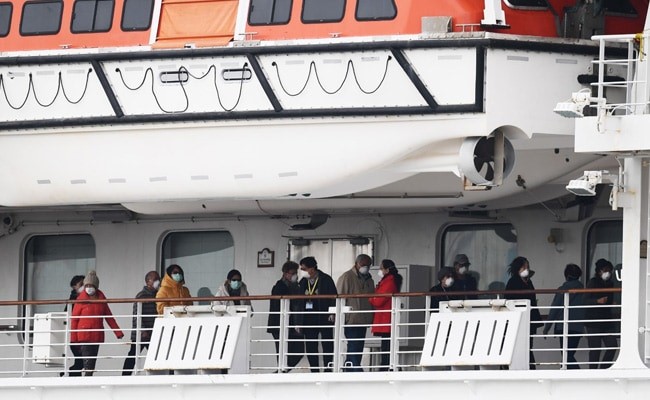 One more Indian tests positive on ship docked in Japan, total cases at 7
Amid growing fears over the deadly coronavirus (COVID-19) outbreak, one more Indian crew member onboard the Diamond Princess cruise ship currently docked off the coast of Yokohama, Japan has tested positive for coronavirus, on Wednesday (February 19).
The total number of Indian nationals tested positive for the dreaded virus coronavirus has now reached 7. The cruise has proved a fertile breeding ground for the virus with at least 542 positive cases.
The Indian embassy in Tokyo confirmed the news on Twitter and said "One Indian crew who tested positive for #COVID19 among 88 new cases on Diamond Princess shifted to hospital for treatment. Indians receiving treatment responding well to the treatment. From today, the disembarkation of only passengers started, likely to continue till 21 February".
Related news | Two crew members of Chinese ship under isolation in TN

The ship is the biggest cluster outside China, where new figures showed the death toll surging beyond 2,000 with more than 74,000 infected.
The Japanese governmnet quarantined the ship for two weeks after one passenger was found to be infected with coronavirus on February 1. A total of 138 Indians are among the 3,711 people on the ship.
Earlier on Wednesday (February 19) around 500 passengers were allowed to disembark after testing negative.
The Indian Embassy has said it is making efforts to disembark all the Indians from the ship after the end of the quarantine period. It is also in talks with the Japanese government for the same.
The death toll in China, where the virus broke, crossed the 2,000-mark on Wednesday with the death of 136 more people. The total confirmed cases stands at 74,185.
Many countries have banned arrivals from China while major airlines have suspended flights to the country
(With inputs from agencies)