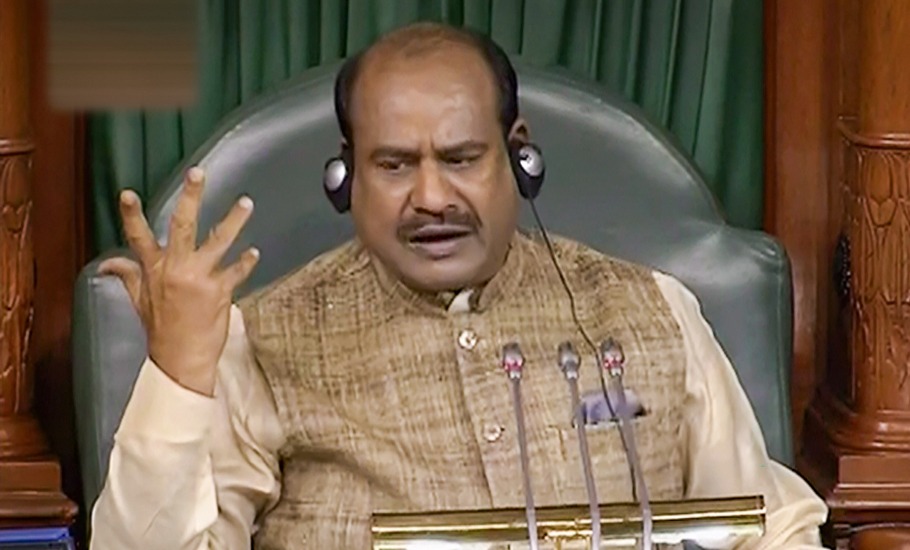 Om Birla withdraws suspension of 7 Congress Lok Sabha MPs
Lok Sabha Speaker Om Birla on Wednesday withdrew the suspension of seven Congress MPs, who were suspended last week for the remainder of the Budget session due to "gross misconduct" and "utter disregard" for House rules
Lok Sabha Speaker Om Birla on Wednesday (March 11) withdrew the suspension of seven Congress MPs, who were suspended last week for the remainder of the Budget session due to "gross misconduct" and "utter disregard" for House rules
The MPs had snatched papers from the Speaker's table and shouted slogans while tearing and throwing those papers during an uproar caused in the House when opposition members sought to discuss various issues in the country, including the Delhi riots, but could not.
As soon as the House had met at 3 pm on Thursday (March 5) following an adjournment, Meenakshi Lekhi, who was presiding the House, named Gaurav Gogoi, T N Prathapan, Dean Kuriakose, Manicka Tagore, Rajmohan Unnithan, Benny Behanan and Gurjeet Singh Aujla for disregarding the rules.
Once a member is named by the Chair, he or she cannot attend the House for that day.
Parliamentary Affairs Minister Prahlad Joshi then moved a motion to suspend these members from the House for the remaining period of the Budget session. The motion was passed by a voice vote amid protests by opposition members.
Related news | 7 Congress MPs suspended for remaining period of Budget session
Lekhi then asked the seven members to leave Lok Sabha chambers immediately and then adjourned the House for the day.
Congress MPs in the Lok Sabha and Rajya Sabha, including Adhir Ranjan Choudhury, DMK leader T R Baalu, and Trinamool Congress leader Sougata Roy, said the suspension was too harsh a punishment and that it should be revoked immediately.
Speaker Om Birla finally agreed to revoke their suspension after consulting the leaders of all major parties and returned to precede the House.
While revoking the suspension, Om Birla appealed to Lok Sabha members not to bring placards inside the house and refrain from unruly behaviour like snatching of documents, tearing of documents, and crossing over to benches of the other side.
The Speaker's decision could pave the way for the opposition ending its disruption of both Houses, allowing the debate on Delhi riots to happen.
The opposition has been demanding a debate on the riots from the beginning of the second part of the Budget session and the government had promised allocation of time for discussion in both Houses after the Holi break.