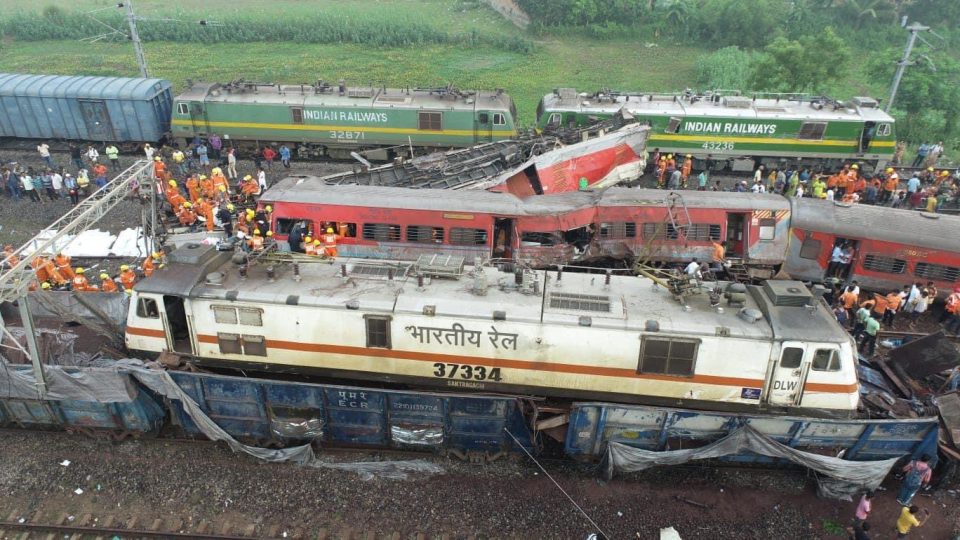 Odisha train tragedy: Why was Coromandel Express' Point 17-A set for the loop line?
The signal failure that a preliminary investigation found to be the cause of triple-train collision at Odisha's Bahananga on Friday raises more questions than answers. 
The investigation, by a group of senior railway officials, revealed that Chennai-bound Coromandel Express went to a wrong track due to a signal fault, triggering the chain of collisions.
How the signal system malfunctioned is something baffling the investigators. The signal at Bahanaga is auto operated through the route relay interlocking system.
Analysis: What caused Odisha train disaster? Hint of human error, criminal delays by Railways
The station has four rail lines — one south-bound up the main line, one east-bound down the main line, and two loop lines that run parallel to their main lines.
According to the preliminary investigation report, a copy of which is accessed by The Federal, the Coromandel Express, which was running on the main line, changed track from 17-A point to enter the loop line where a goods train was standing.
The question is, what prompted it to change the track when the signal was green for the main line?  
Guided to take loop line
"Point no 17-A was found set for the loop line (in reverse condition)…," the report said. This means Coromandel Express was guided to take the loop line by the signal operating system.
But, much to the confusion of the investigators, the control panel that operates the system and also keeps records of the operation did not show any abnormality. "The panel route is showing the main line and points are in normal condition," the report further pointed out.
Opinion: Odisha train crash: Newfangled trains need advanced maintenance; is Railways listening?
How is it possible?
"The signal was given and taken off for the up main line," was the conclusion the investigators made. That, however, did not explain how point 17-A was set for the loop line.
Sources in the Railways said either there were some human interventions or serious malfunction in the system.