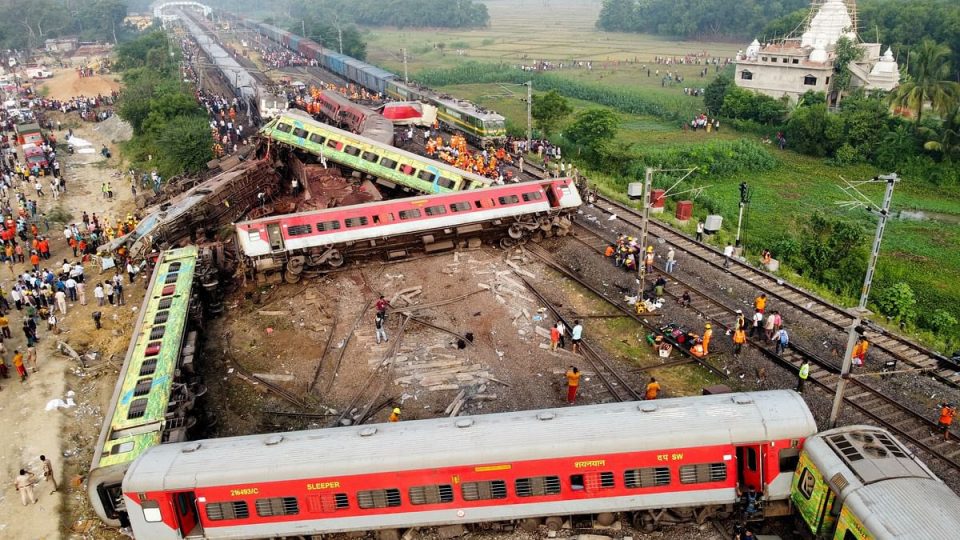 Odisha train crash: Driver error ruled out, possible sabotage being probed
The Railways on Sunday virtually ruled out driver error and system malfunction, indicating a possible "signalling interference" and hinting at "sabotage" and tampering of the electronic interlocking system behind the triple train accident that claimed 275 lives in Odisha.
Railway Minister Ashwini Vaishnaw has sought a CBI enquiry into the accident. However, officials said the inquiry by the Commissioner of Railway Safety (CRS) would continue.
Vaishnaw said that the "root cause" of the accident and the people responsible for the criminal act have been identified. "It happened due to a change made in the electronic interlocking and point machine," he told reporters at the site of Friday's accident in Balasore district.
Signalling interference
In Delhi, top railway officials indicated a signalling interference.
"There is probability of some kind of signalling interference…whether it was manual or incidental, wear and tear related, maintenance failure or weather related will come out in the CRS inquiry," said Jaya Verma Sinha, Member of Operations and Business Development, Railway Board.
Explaining how the point machine and the interlocking system function, she said that the system is "error proof" and "fail safe" but did not rule out the possibility of outside intervention.
"It is called a fail safe system, so it means that even if it fails, all the signals will turn red and all train operations will stop. Now, as the minister said there was a problem with the signalling system. It could be that someone has done some digging without seeing the cables. Running of any machine is prone to failures," Sinha said.
While Sinha refused to comment on particular findings, she said that no defect was found in the electronic interlocking system but did not even rule out negligence.
'Intentional tinkering'
A senior railway official who did not want to be identified said this kind of tinkering with the "logic" of the AI-based electronic interlocking system can only be "intentional" and ruled out any malfunction in the system.
"It could be a case of tampering or sabotage from within or from outside. We have not ruled anything out," the senior railway official said.
Sinha said that even with the anti-collision technology Kavach, this accident could not have been averted due to the speed of the Coromandel Express and its distance from the stationary goods train.
The crash involving Bengaluru-Howrah Superfast Express and Shalimar-Chennai Central Coromandel Express and a goods train occurred around 7 PM on Friday near the Bahanaga Bazar station in Balasore, about 250 km south of Kolkata and 170 km north of Bhubaneswar.
Around 275 people were killed and around 1,175 injured in the accident.
Officials on Sunday gave the driver of the Coromandel Express a clean chit by stating that he had the green signal to move forward and he was "not over-speeding".
With agency inputs