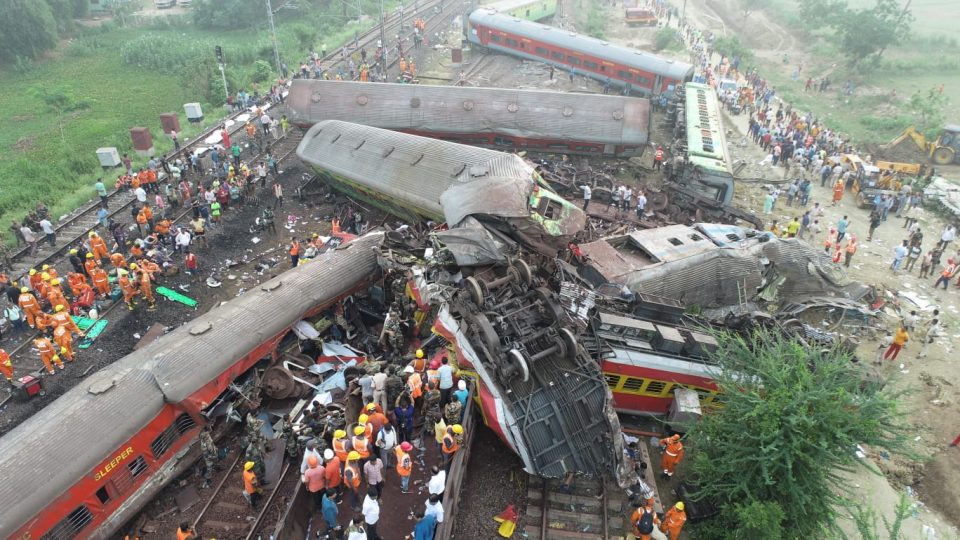 Odisha train accident: Loco pilots, guards of 2 trains hurt, undergoing treatment
According to a railway official, the engine drivers and guards of the two trains involved in the triple train accident in Odisha sustained injuries and are currently receiving medical treatment at separate hospitals.
The engine driver and the guard of the goods trains, however, escaped unhurt, the official added. Coromandel Express loco pilot and his assistant as well as the guard and Bengaluru-Howrah Superfast Express guard were on the injured list.
Also Read: Odisha train accident: Modi takes stock, assures strict action
"The loco pilot, assistant loco pilot and the guard of Coromandel Express and the guard of the Bengaluru-Howrah Express are being treated in different hospitals," senior divisional commercial manager of South Eastern Railways Kharagpur division, Rajesh Kumar, said.
The goods train was stationed in a loop line beside the tracks through which the Coromandel Express was passing when it got derailed and some of its coaches fell on it.
Also Read: All passengers in Bengaluru-Howrah Express safe; only minor injuries: Officials
Friday night's accident killed at least 261 people and injured more than 900, in one of the worst railway tragedies of the country.
The train crash, the fourth deadliest in India according to available records, happened near the Bahanaga Bazar station in Balasore district, about 250 km south of Kolkata and 170 km north of Bhubaneswar, prompting the Railway Ministry to order a probe.
(With agency inputs)