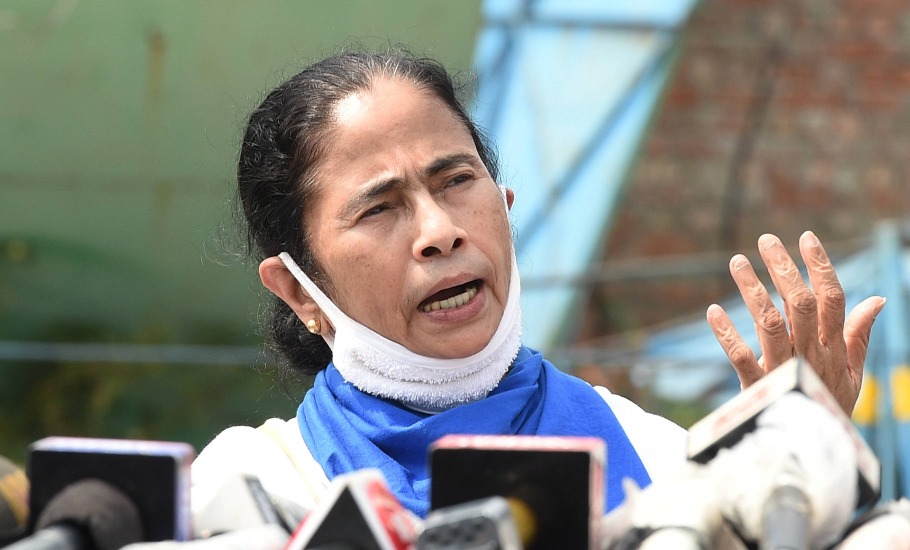 West Bengal Chief Minister Mamata Banerjee may not attend Prime Minister Narendra Modi's second round of meeting with chief ministers on Wednesday (June 17) to discuss the coronavirus situation in the country, as the state has not been allowed a spot in the speakers' list.
A report in the PTI said Banerjee is "undecided" about attending the virtual meeting.
Trinamool Congress sources said while Banerjee is undecided about attending the meeting, the state would be represented by a senior government official.
Advertisement
"What is the need for attending the meeting if you are not allowed to speak? The chief minister is still undecided about attending the meeting with the prime minister," a senior TMC leader told PTI.
Related news: Mamata's biggest challenge is to stem the rot in Trinamool Congress
The Centre's decision of not allotting a speaker's spot to Banerjee has riled up TMC leaders too.
"It seems the Centre's so worried about exposing itself to @MamataOfficial's constructive criticism on #COVID response that our hon'ble CM's been reduced to just a mute spectator for the latest round of VCs with the PM. People of Bengal won't forgive this," Dinesh Trivedi, senior TMC leader and MP, tweeted.
The West Bengal BJP on the other hand has welcomed the Centre's decision.
"The West Bengal government has been a complete failure in implementing the lockdown in the state. It has been busy in blaming the central government. In previous meetings our chief minister has done nothing apart from seeking funds," alleged West Bengal BJP president Dilip Ghosh.
During an earlier meeting of the prime minister with all chief ministers, Banerjee had accused the Centre of "playing politics" at a time when the entire country is battling the pandemic.
Alleging that the Centre never considers Bengal's opinions, Banerjee said all states should be given importance and considered a part of "Team India."
Related news: 'Not saying PM should be removed': Mamata says it's no time for politics
According to reports, the prime minister is slated to held talks with the chief ministers of 15 states including Maharashtra, Delhi, Karnataka, Gujarat, Bihar, Uttar Pradesh and West Bengal.
The prime minister is holding a two-day meeting with chief ministers to assess the COVID-19 situation in the country.