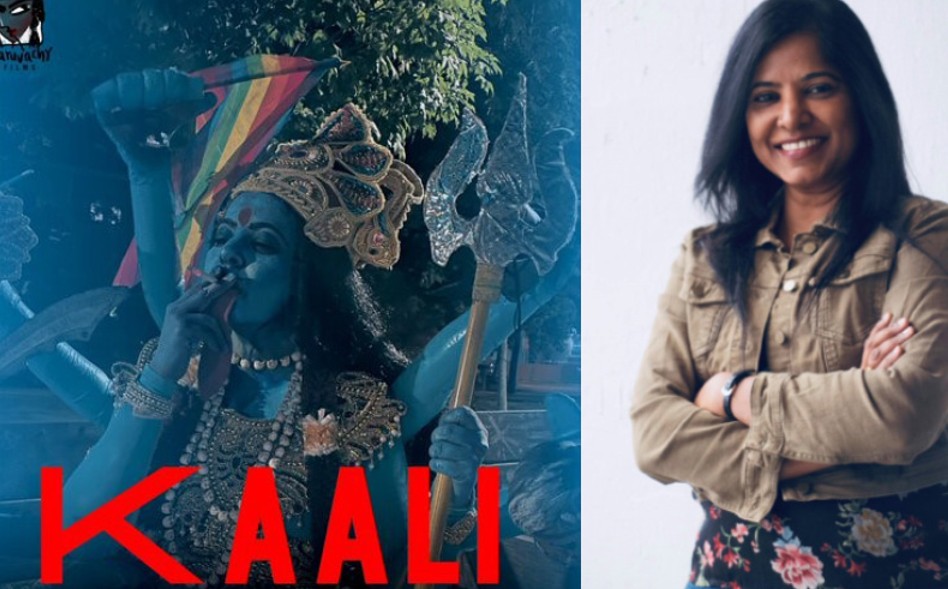 No coercive action to be taken against filmmaker Leena Manimekalai in Kaali poster row: SC
The Supreme Court on Friday (January 20) granted interim protection from coercive action to filmmaker Leena Manimekalai in connection with FIRs registered against her in various states over a controversial poster of her upcoming documentary film showing goddess Kali smoking a cigarette.
A bench comprising Chief Justice DY Chandrachud and Justice P S Narasimha issued notices to the Centre, Delhi, Madhya Pradesh, Uttar Pradesh and Uttarakhand governments on her plea. The top court noted that a look out circular has been issued against her.
"No coercive action should be taken against the petitioner in respect of the FIRs lodged gainst her. At this stage, it may be noted that lodging of FIRs in multiple case may be of serious prejudice. We are inclined to issue notice so that all FIRs can be consolidated in one place in accordance with law," the bench said.
Advocate Kamini Jaiswal, appearing for Manimekalai, submitted that there is no intention to hurt religious feelings.
Also read: 'India is sinking into dark hole of hate and bigotry': Leena Manimekalai on Kali row
In her plea, Manimekalai had argued that she tried to project "the goddess as radically inclusive and kind in her short performance documentary where she is performing as the goddess Kaali". The plea further stated that the film poster revealed that her intention was to project the inclusive traits of the goddess she grew up with, through her artistic expression. She also prayed for action against those who issued threats of murder and rape on social media.
The plea filed by Manimekalai sought to club and quash the FIRs registered against her in Delhi, Uttar Pradesh, Madhya Pradesh and Uttarakhand over the poster, which shows Manimekalai herself dressed as goddess Kali and smoking a cigarette while holding a pride flag. The filmmaker has also sought an ex-parte stay on criminal proceedings emanating from these FIRs.