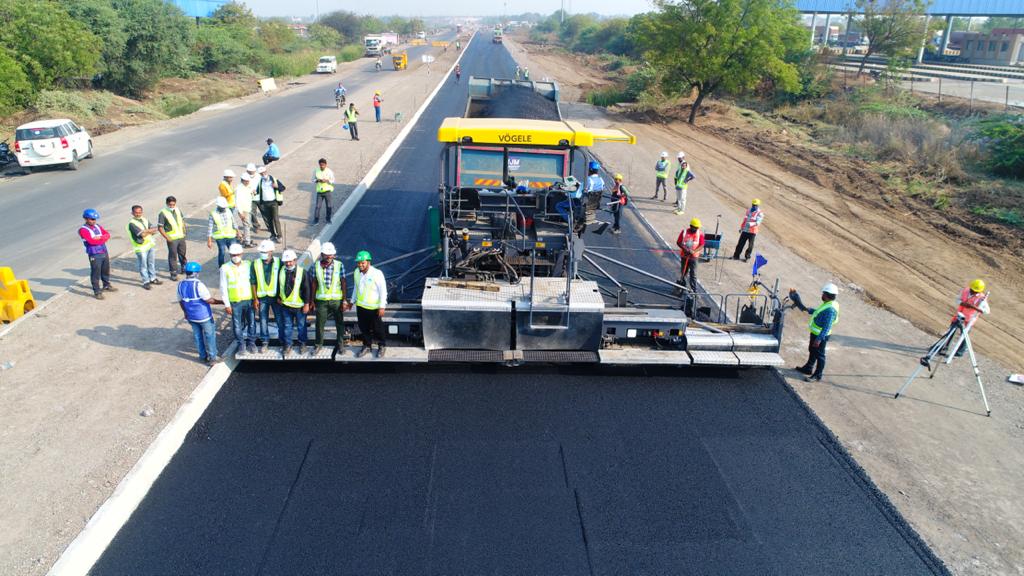 NHAI develops single lane of 25.54-km road in 18 hours, to be entered in 'Limca Book of Records'
The National Highway Authority of India (NHAI) built a single lane of the four-lane stretch of 25.54 kilometres, being developed between Vijaypur-Solapur (NH 52), in record time of 18 hours
The National Highway Authority of India (NHAI) built a single lane of the four-lane stretch of 25.54 kilometres, being developed between Vijaypur-Solapur (NH 52), in record time of 18 hours.
Union minister for road transport and highways, Nitin Gadkari, shared the news on social media on Sunday (February 28) and wrote the construction will be recorded in the 'Limca Book of Records.'
Gadkari congratulated the construction workers on achieving this milestone, tweeting: "About 500 contractual workers worked hard for the project. Along with these employees, I congratulate the National Highways Authority project manager, officers, all the representatives of the contractor company, and the project officers."
Also read: NHAI gets new ₹250-cr headquarters, but Gadkari is ashamed 
"At present, work on 110km of Solapur-Vijayapur Highway is underway. The project will be completed by October 2021," he added.
The road is a part of the traffic corridor between Bengaluru-Chitradurga-Vijayapura-Solapur-Aurangabad-Dhule-Indore-Gwalior.
"We admire you Sir (Nitin Gadkari) for wonderful cooperation to construction of highways and well-maintaing of highways and roads in our state Karnataka. Thank you very much sir and we are very grateful to you, Sir," state deputy chief minister Govind Karjol tweeted.