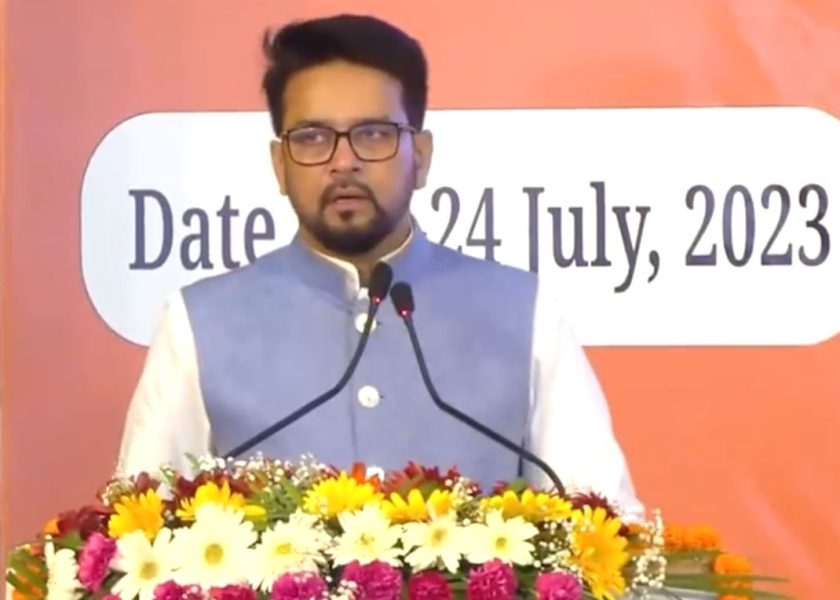 New cinematograph law stipulates 3-year jail term, steep fine for piracy
In a bid to curb film piracy, the central government on Monday (July 31) passed a Bill in Parliament mandating a maximum jail term of three years and a fine of up to 5 per cent of the production cost of the film for persons involved in film piracy and circulation of such pirated content.
The Cinematograph (Amendment) Bill 2023, which was passed by Rajya Sabha last Thursday, was approved by the Lok Sabha after a brief debate amid protests by the Opposition demanding a statement by Prime Minister Narendra Modi in Parliament on the ethnic violence in Manipur.
Also read: Will not allow OTT platforms to demean Indian culture: Anurag Thakur
"We will stop film piracy through this Bill. This has been a longstanding demand of the film industry," Information and Broadcasting Minister Anurag Thakur said during the debate in the Lok Sabha.
This was the first substantial amendment to the Cinematograph Act 1953 since 1984 when the minimum punishment for an offence relating to a video film was introduced. "If a film is made at a cost of Rs 1,000 crore, the fine for making a pirated copy would amount up to Rs 50 crore," Thakur said.
The Bill also empowers the state governments to block websites and URLs hosting pirated content under the Information Technology Act. Thakur said earlier pirated copies of a film were made using camcorders, but with the advent of new technologies, new methods have been devised to make such copies and transmit them using different platforms.
The Bill also removes Section 6.1 of the Act granting powers to the Central government to revise the CBFC certification of a film. A senior official said this particular provision was struck down by the Supreme Court in 2000 and the bill seeks to harmonise the law with the apex court judgment.
Also read: Anurag Thakur accuses Congress of fuelling violence in Manipur
Passed by Parliament on Monday (July 31), the Bill also has provisions to introduce three age-based certifications under the UA category, namely UA 7+, UA 13+ and UA 16+, and to empower the Central Board of Film Certification (CBFC) to sanction a film with a separate certificate for its exhibition on television or other media. A senior official said the age-based certification was more of a guidance and it was not incumbent on theatre-owners to check age proofs of persons watching a particular movie.
Thakur said the Bill also removes the provisions for renewal of CBFC certificates after 10 years and such documents for films will now be issued for perpetuity. The Bill has provisions to allow for a change of category of a film which has received either A or S certificate to be converted to UA certification after making suitable alterations to allow it to be broadcasted on television.
Also read: Ignore Oppenheimer sex scene, there's more to the film
To curb film piracy, the Bill seeks to introduce new sections in the Cinematograph Act with provisions to prohibit unauthorised recording of films (Section 6AA) and their exhibition (Section 6AB). The stringent new provision 6AA in the Bill prohibits recording of a film or any part thereof with the sole purpose of using the recording in the same device.
Thakur said the film industry has a soft power and the government will take steps to promote it further by providing all the required facilities.
Lok Sabha members Manoj Tiwari (BJP), Maddila Gurumoorthy (YSRCP), Ram Shiromani Verma (BSP), Krupal Tumane (Shiv Sena), Navneet Rana (Independent) and Shankar Lalwani (BJP) participated in the debate.
(With agency inputs)