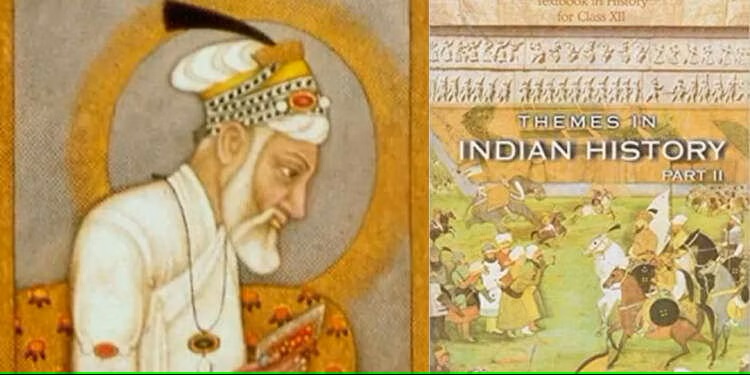 NCERT removes content on Mughal history, Gujarat riots from its textbooks
Do you remember reading about Mughal emperors in school? Well, that won't be possible for future generations studying history in Class 12 as the entire chapter titled "Kings and Chronicles: The Mughal Courts (C. Sixteen-Seventeenth Centuries)", has been dropped by the NCERT.
Content on the 2002 Gujarat riots and the emergency imposed in 1975 have also been dropped by the NCERT from its textbooks.
The NCERT, in a note released on Thursday (June 16), said the revisions were made to rationalise the content of textbooks. Similar changes have also been made to the textbooks for classes 6 to 12.
Also Read: Tamil Nadu Class 10th SSLC, 12th results 2022 declared
According to a note by NCERT, a reference to the Gujarat riots has been removed from Class 12 textbook, chapter "Recent Developments in Indian Politics".
"Gujarat riots show that the government machinery also becomes susceptible to sectarian passions. Instances, like in Gujarat, alert us to dangers involved in using religious sentiments for political purposes. This poses a threat to democratic politics," stated a paragraph from the removed sector of the chapter, according to The Indian Express.
A page on the history of Naxal movement, and four pages on "Controversies regarding Emergency" have also been dropped from the Political Science textbook, reports the Indian Express.
Content on the cold war and "US Hegemony in World Politics has also been removed from Class 12 textbooks. From the Class 11 history textbook, a chapter titled "Central Islamic lands" and another named "The Industrial Revolution" have also been dropped, states a report by Scroll.
Also Read: John Abraham requests Union minister to screen educational video A Bulls Life
The NCERT says the revisions were made to reduce the content load on students.
A NCERT note said: "In view of the Covid-19 pandemic, it is imperative to reduce content load on students. The National Education Policy 2020, also emphasises on reducing the content load and providing opportunities for experiential learning with creative mindset."
In March 2019, the NCERT similarly announced its decision to remove three chapters from its Class IX history textbook, according to a 2019 report by  The Wire. The chapters were on clothing and caste conflicts; the history of cricket; and the impact of colonial capitalism on peasants and farmers.
Also Read: PM inaugurates Centre for Brain Research in Bengaluru