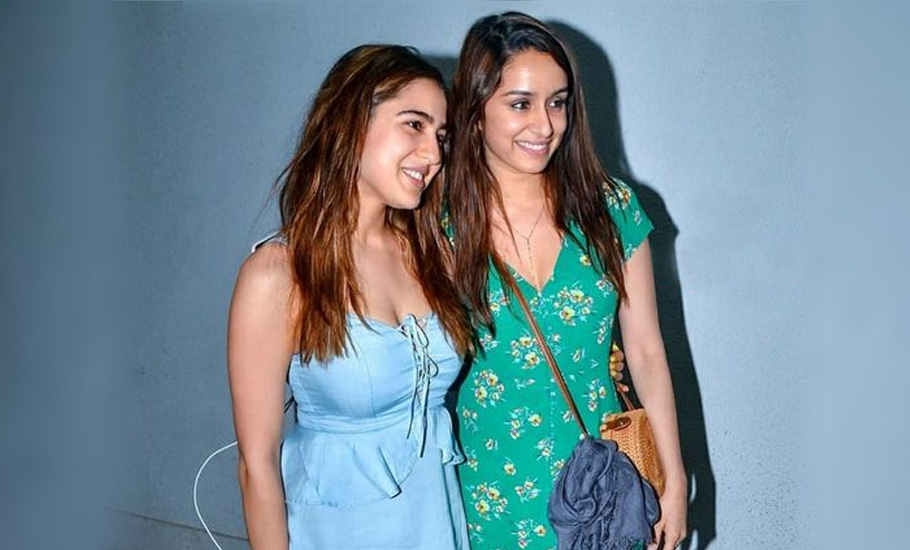 NCB may summon Shraddha Kapoor, Sara Ali Khan in drugs case
The Narcotics Control Bureau (NCB) may summon actors Shraddha Kapoor and Sara Ali Khan for questioning in the drugs probe related to the death of actor Sushant Singh Rajput, this week, reports said.
The anti-drug agency is also expected to summon Rakul Preet Singh and Siome Khambatta in the case.
All the women were reportedly named by Sushant's girlfriend Rhea Chakraborty during questioning by the anti-drug agency. Rhea is currently in Mumbai's Byculla Prison after being arrested by the NCB on September 9, on charges of organising drugs for Sushant with the help of her brother Showik. The NCB has arrested seven others in the case.
Acting on a petition filed by Rakul Preet, the Delhi High Court on Sunday asked the Centre and media to raise the name of the actor in the case only when it is official.
The angle of drugs in the death of Sushant came to the fore after the NCB retrieved messages on drug procurement from Rhea's phone. Sushant was found hanging in his Bandra home on June 14.