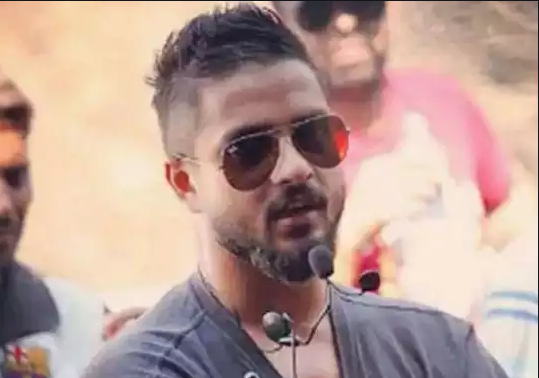 Kshitij Prasad, a former executive producer of Dharmatic Entertainment, a sister concern of Karan Johar's Dharma Productions has told a court that he was forced by Narcotics Control Bureau (NCB) officials to falsely implicate actors Arjun Rampal, Ranbir Kapoor and Dino Morea in the drugs case.
Kshitij, who was arrested by the NCB last week, had given a similar statement to the court, asserting that the agency had forced him to implicate Karan Johar. NCB had rubbished the allegation.
Kshitij was sent to jail on Saturday till October 6 after being in NCB's custody from September 27 to October 3.
"I have been repeatedly harassed and coerced into falsely implicating Dino Morea, Arjun Rampal and Ranbir Kapoor in the present proceedings despite me repeatedly stating that I do not know the said persons and have no knowledge of such allegations," Prasad said in his application before the court on Saturday, as quoted by Indian Express.
He told the court that NCB officials forced him to sign false statements and that he was retracting from them including the self-incriminatory portions.
In a written plea submitted through lawyer Satish Maneshinde, Kshitij alleged that NCB officials had surrounded him, dictated statements and made him sign them after threatening them that would implicate his wife and family if he did not.
"I say that I am being mentally, emotionally and psychologically harassed and abused by the complainant (NCB) into making false statements."
The anti-drugs agency refused Kshitij's allegations and told the court that he was "non-cooperative, adamant and arrogant" and even refused to sign a statement that he himself had given.
The NCB alleged that Kshitij had bargained that he would sign the statement if Section 27A of NDPS Act is removed from the charges against him.
The Section decides on punishment for consumption of narcotic drug or psychotropic substances like cocaine or morphine.
The NCB has charged Kshitij for being a part of the drug procurement and distribution racket. He had allegedly received ganja from co-accused Ankush Arneja, who in turn had links with Anuj Keshwani, from who large quantities of drugs were seized.
Kshitij, also had links with drug peddlers who had connections with late actor Sushant Singh Rajput's cook Dipesh Sawant, his girlfriend Rhea Chakraborty and her brother Showik.