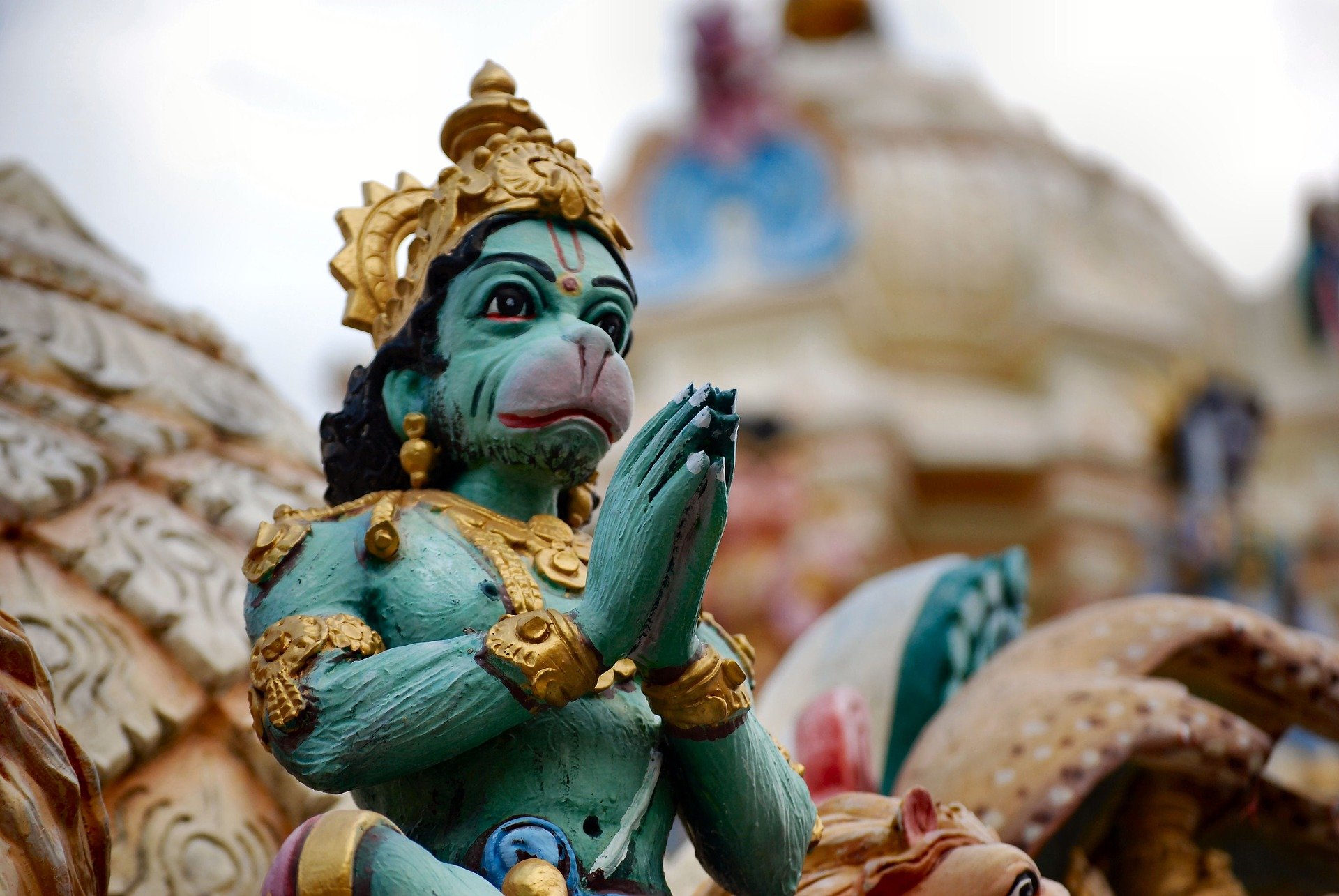 In Kota and Bhopal, Muslims join Hanuman Jayanti procession; shower petals
Amid communal clashes in some places in India, Muslims in at least two states have participated in Hanuman Jayanti processions and showered flower petals on devotees.
On Saturday (April 16), in Rajasthan's Kota, the Muslim community offered sharbat and showered petals when the Hanuman Jayanti procession halted in front of a mosque.
Several Muslim youths exhibited their traditional martial art skills when the procession passed through the Kherabad area of Ramganj Mandi town. The procession started from the Hanuman temple in Kherabad village and covered around two kilometres, passing through a Muslim-dominated area, with two mosques on its way.
Also read: 9 injured in violence during Hanuman Jayanti procession in Delhi, 14 arrested
A majority of those who took part in the procession wore saffron clothes. Muslims welcomed the procession, showered petals, and offered garlands to those taking part in it.
They also set up stalls outside the two mosques in the area and offered cold water and sharbat to the devotees.
Ramganj Mandi SDM Rajesh Daga said the Muslims came out of the mosques to welcome the procession after offering evening namaz. When asked to join, Muslim youths displayed their martial art skills along with those from the Hindu community, he said.
The SDM said the administration had held a meeting with representatives of the Muslim and Hindu communities ahead of the procession. The Muslims enthusiastically welcomed the procession, he said.
In Madhya Pradesh's capital Bhopal too, Muslims showered flower petals on the Hanuman Jayanti procession on Saturday. The members of a Muslim group welcomed the devotees and gave the message of brotherhood.
"We are here to welcome the procession. The tradition of Hindu-Muslim brotherhood that our city has will always continue," a Muslim man told news agency ANI.
These incidents of promoting communal harmony have come amid violence in Delhi on Saturday when stones were pelted during the Hanuman Jayanti procession.
In the violence in Delhi's Jahangirpuri, nine were injured including eight police personnel. A man allegedly fired a bullet and it hit a police sub-inspector. So far, 14 have been arrested for the clashes.
Last week, communal clashes erupted during Ram Navami processions in six states.
(With inputs from PTI)