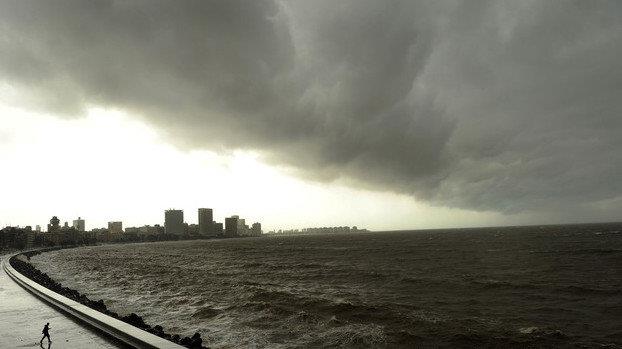 Mumbai gets second heaviest rainfall since 2015
In the wake of the heavy downpour in Mumbai and coastal Maharashtra, the India Meteorological Department (IMD) upgraded the warning status from orange to red on Wednesday.
The city has been witnessing heavy rains since Tuesday night, resulting in water logging in many areas. After incessant rainfall since Wednesday 8:30 am to Thursday 8:30 am, Mumbai recorded 191.2 mm, its second-highest 24-hour rainfall since 2015 when 283 mm rainfall was registered.
The IMD Colaba observatory recorded 156.4mm and IMD Santa Cruz observatory which represents Mumbai suburbs 191.2mm of rainfall over the past 24 hours up until 8:30 am. This has taken Mumbai's rain output to over 1,000 mm in the first half of July, which is 122 per cent of its monthly average.
The all time high downpour took place in 2005 on July 27 when a record high of 944.2 mm rainfall was registered over 24 hours. It is called 2005 Maharashtra floods and can be recalled as the day Mumbai came to a standstill.
Mumbai saw the second highest recorded rainfall last year on July 3 with 375.2 mm. It is the highest in the past decade.
A location-wise rain data showed Bandra Kurla Complex (BKC) received the maximum over the 24 hours at 310 mm, followed by Bandra (201 mm) and Worli (197 mm).
The Harnai weather station in coastal Ratnagiri district reported 127.2 mm rainfall during the 24-hour period, while the Ratnagiri observatory recorded 97.5 mm rains during the period. Nanded and Osmanabad districts in Marathwada region of the state received 96.4 mm and 25.8 mm rains, respectively.
"As predicted, data showed scattered heavy to very heavy rainfall with isolated extremely heavy rainfall at some locations in Mumbai and surrounding areas over 24 hours," said Dr. Mrutyunjay Mohapatra, director-general, IMD told Hindustan Times.
Though the rainfall receded past 9 am on Thursday in Mumbai, an orange alert is issued by IMD authorities as moderate to isolated showers are predicted in Mumbai and its surrounding areas.