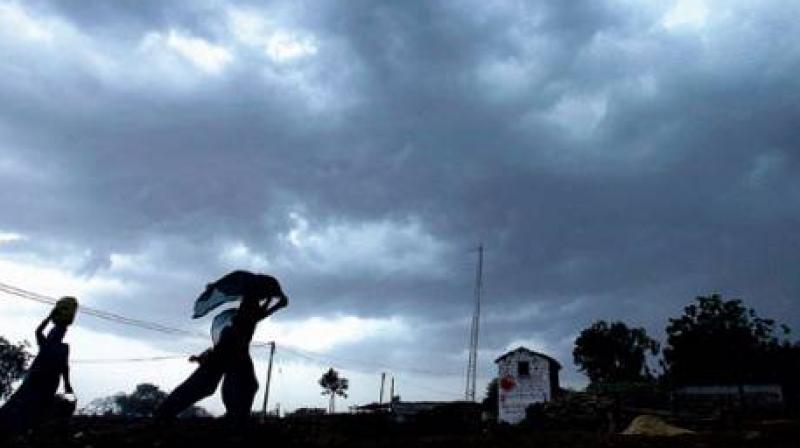 With the onset of southwest monsoon in Kerala on Saturday (June 8), Indian Meteorological Department on Sunday (June 9) said several parts of Kerala, coastal Karnataka, south Konkan and Goa, Lakshadweep, Assam and the north east are likely to receive isolated heavy to very heavy rainfall in the next three to four days.
The IMD has also reported of low pressure over southeast Arabian Sea and adjoining Lakshadweep area and eastcentral Arabian Sea which may concentrate into a depression over the next 48 hours, move north-northwestwards and intensify into a cyclonic storm.
Conditions are also favourable for the further advance of the monsoon to the remaining parts of South Arabian Sea, Lakshadweep and Kerala, and some more parts of Tamil Nadu, southwest, southeast, east-central and northeast Bay of Bengal and some parts of central Arabian Sea and west-central Bay of Bengal during the next 24 hours, the department said in a fresh notification.
The IMD, which had earlier put four Kerala districts on red alert, lifted it after the onset of monsoon in the state on Saturday. The department has, however, put Ernakulam and Malappuram on orange alert (heavy to very heavy rainfall) for June 10 and the same for Ernakulam, Malappuram and Thrissur for June 11, in view of the vulnerability of the state to floods. These places are expected to receive isolated heavy to very heavy rains and the government has been asked to stay alert.
While Kollam, Ernakulam, Idukki, Kottayam, Thirssur and Malappuram have been issued a yellow alert (indicating severely bad weather) for Sunday, the same has been issued for Thirissur, Kottayam, Kozhikode, Kannur, Wayanad and Kasargod for Monday.
The Tamil Nadu Weatherman has said the shift of monsoon clouds to Kerala coast has brought showers to Kanyakumari.
Most parts of rural India depend on a four-month monsoon season that accounts for 75 per cent of the annual rainfall. The rains are expected to fill up dams in Kerala, Tamil Nadu and Karnataka to at least a quarter of their capacity.