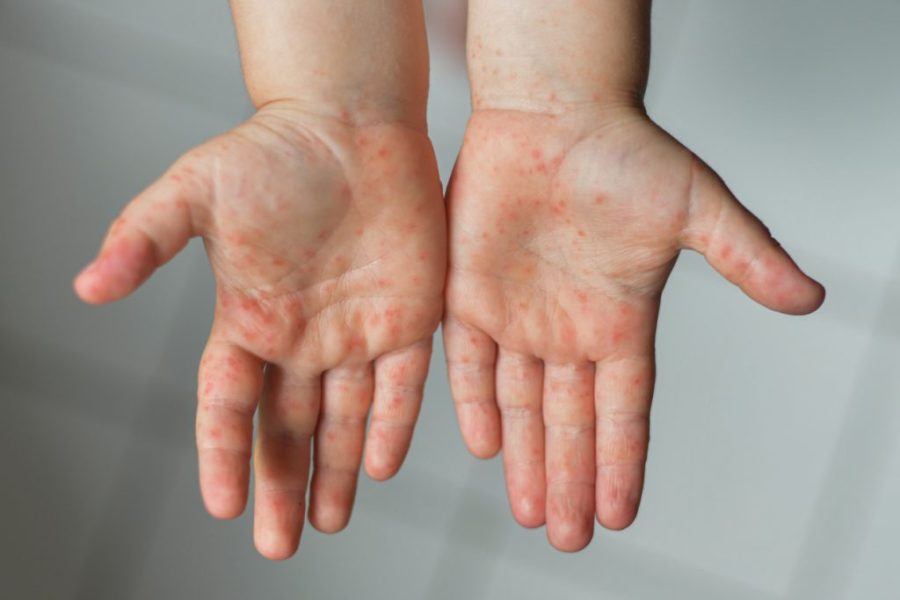 Monkeypox spreads to France, Germany; 11 new cases in UK
France and Germany Friday (May 20) reported the first cases of monkeypox while there was a second infection in Belgium as the virus is spreading to new countries.
According to French health authorities, monkeypox was identified in a 29-year-old man in the Ile-de-France region, which includes Paris, who had not recently returned from a country where the virus is circulating, an AFP report said.
Also read: What is monkeypox? Know symptoms, causes, prevention
The German armed forces' microbiology institute said it has confirmed the virus in a patient who developed skin lesions – a symptom of the disease, the report added.
In Belgium, a second case of monkeypox was reported in a man from Flemish Brabant province of Flanders. The country had reported its first case on Thursday.
"A second case of monkeypox virus was diagnosed last night at our lab in Leuven in a sample from a man from Flemish Brabant. People who recognize injuries such as the one in this photo should contact their doctor," Marc Van Ranst, professor of virology at Leuven Catholic University, said on Twitter.
Een tweede geval van het apenpokkenvirus werd vannacht gediagnosticeerd op ons labo in Leuven in een staal van een man uit Vlaams-Brabant.

Mensen die bij zichzelf letsels zoals op deze foto herkennen, kunnen best contact opnemen met hun arts. pic.twitter.com/ptGbQ9jAPf

— Marc Van Ranst (@vanranstmarc) May 20, 2022
So far, monkeypox cases have been detected in the UK, Belgium, Germany, France, Italy, Spain, Portugal, US, Canada and Australia. Europe's first case was reported in the UK on May 7.
On Friday, the UK saw 11 new cases taking the total to 20, Health Secretary Sajid Javid confirmed.
In 2019, Singapore reported its first monkeypox case.
UKHSA have confirmed 11 new cases of Monkeypox in the UK.

This morning I updated G7 Health Ministers on what we know so far.

Most cases are mild, and I can confirm we have procured further doses of vaccines that are effective against Monkeypox. pic.twitter.com/T7ECf0E4AW

— Sajid Javid (@sajidjavid) May 20, 2022
According to the World Health Organization (WHO), monkeypox is caused by monkeypox virus, a member of the Orthopoxvirus genus in the family Poxviridae. It is a viral zoonotic disease that occurs primarily in tropical rainforest areas of Central and West Africa and is occasionally exported to other regions.
Monkeypox typically presents clinically with fever, rash and swollen lymph nodes and may lead to a range of medical complications. It is usually a self-limited disease with the symptoms lasting from 2 to 4 weeks. Severe cases can occur. In recent times, the case fatality ratio has been around 3-6%, the WHO said.
Human monkeypox was first identified in humans in 1970 in the Democratic Republic of the Congo in a 9-year-old boy in a region where smallpox had been eliminated in 1968, according to the global health body.