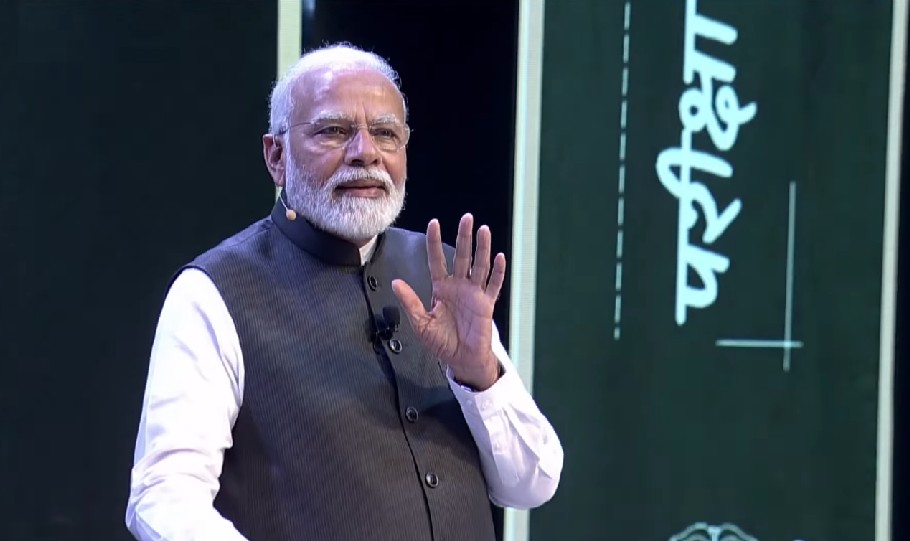 Modi's 3-day 3-nation tour starts today: What's on agenda?
Prime Minister Narendra Modi, who embarks on a three-day three-nation trip to Europe on Monday, has a packed itinerary that includes scheduled engagements with eight world leaders, meetings with global business executives and address to the Indian Diaspora in Berlin and Copenhagen.
According to reports, Modi who will visit Germany, Denmark and France for bilateral and multilateral engagements, from May 2 to May 4, has 25 engagements lined up over a span of 65 hours.
He is scheduled to meet eight world leaders from seven countries as part of India's bilateral and multilateral engagements and hold discussions with 50 global business executives during his visit. The prime minister is also slated to hold two high-profile events during the tour.
Also read: Ahead of PM's Europe trip, India calls for cessation of hostilities in Ukraine
Modi will fly to Germany first, and then to Denmark, spending a night each in Berlin and Copenhagen respectively. He will have a short stopover in Paris on his way back on May 4.
The External Affairs Ministry has said that Modi will hold bilateral meetings with the Germany's newly-elected Federal Chancellor Olaf Scholz during his visit. He has also been invited to Copenhagen by Denmark's Prime Minister Mette Frederiksen.
"My visit to Berlin will be an opportunity to hold detailed bilateral discussions with Chancellor Scholz, whom I met at G20 last year in his previous capacity as vice-chancellor and finance minister. We will co-chair the sixth India-Germany Inter-Governmental Consultations, a unique biennial format which India conducts only with Germany. Several Indian ministers will also travel to Germany and hold consultations with their German counterparts," Modi said in a departure statement on Sunday.
On May 2, he is scheduled to address an Indian diaspora of around 2,000 people in Berlin. He will address a similar crowd of an estimated 1,500 in an event in Denmark's Copenhagen on May 3.
Modi's whirlwind tour also includes meetings with Nordic leaders including Prime Minister of Iceland Katrin Jakobsdottir, Norwegian Prime Minister Jonas Gahr Store, Swedish Prime Minister Magdalena Andersson, and Finland's Prime Minister Sanna Marin during the second India-Nordic Summit. He will meet French President Emmanuel Macros on his way back to India.
"President Macron and I will share assessments on various regional and global issues and will take stock of ongoing bilateral cooperation. It is my firm belief that two countries that share such similar vision and values for the global order, must work in close cooperation with each other," Modi said on Sunday.
Modi's visit comes amid the Russian invasion of Ukraine. While several European nations have rallied support for Ukraine, India so far has maintained a neutral stand on the issue.
Modi said through his scheduled engagements with European leaders, he intends to "strengthen the cooperation with our European partners, who are important companions in India's quest for peace and prosperity."
According to Foreign Secretary Vinay Kwatra, the prime minister will convey India's perspective on the Ukraine-Russia war to European leaders during his visit.