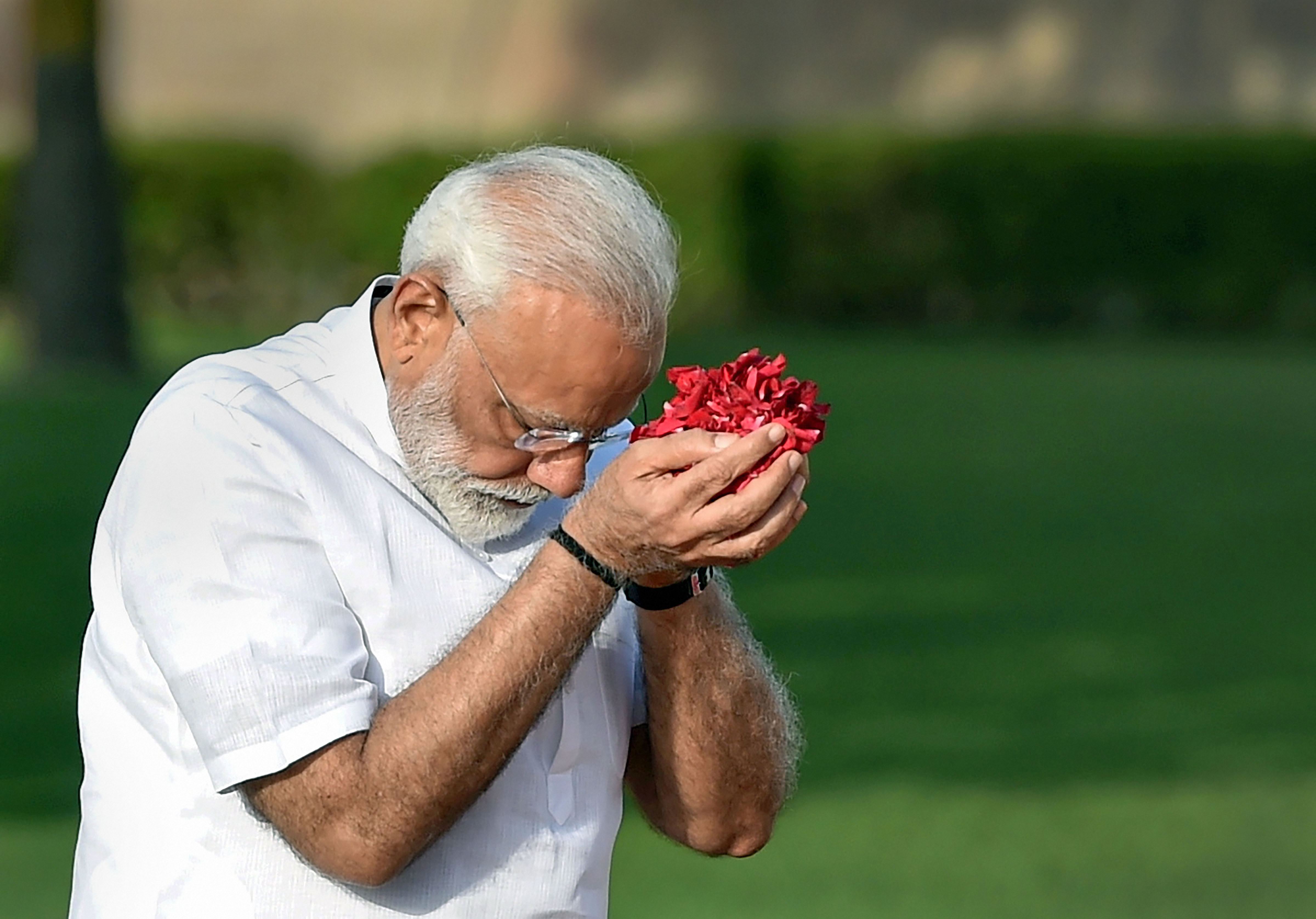 Modi to visit Guruvayoor temple, Tirupati this weekend
Prime Minister Narendra Modi will halt at the Guruvayoor Krishna temple in Kerala on Saturday (June 8) as part of his thanksgiving visit after his party's resounding victory in the Lok Sabha elections.
From there, Modi will travel to Maldives, which will be his first overseas trip since he was sworn in as the prime minister for a second term.
On his way back from Colombo, the Prime Minister will reach Tirupati in Andhra Pradesh and stay there overnight. The next day, he will take part in the suprabhada seva.
During the election season, Modi had visited the Kedarnath and Badrinath temples. He had also visited temple in Varanasi, from where he was re-elected as a Member of the Parliament for a second time.