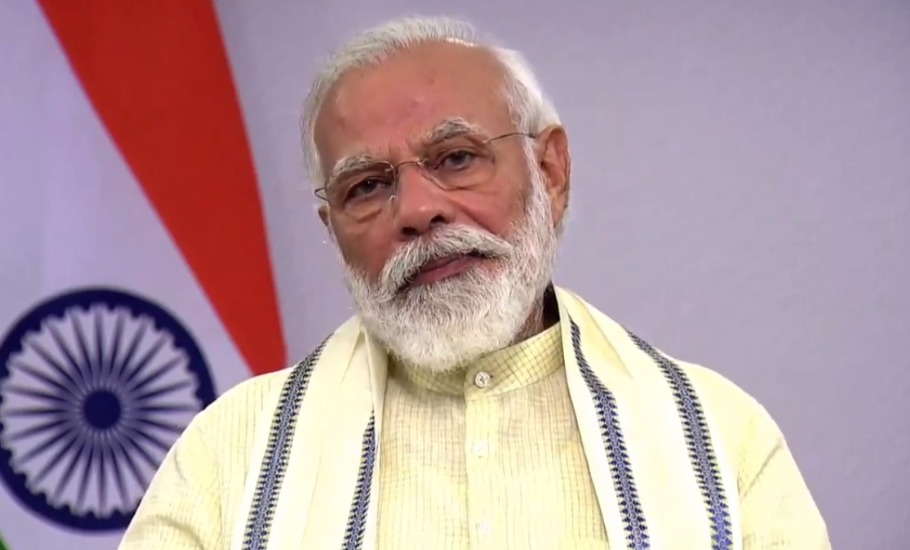 Modi recalls Kargil victory in Mann Ki Baat, pays tribute to COVID warriors
Prime Minister Narendra Modi on Sunday (July 26) dedicated his monthly radio address Mann Ki Baat to the martyrs of the Kargil War.
The country is observing the 21st anniversary of the victory in the Kargil War on Sunday. The Kargil war was declared over on July 26, 1999, after Indian soldiers pushed back Pakistani troops, a bulk of them drawn from the neighbouring country's Northern Light Infantry, from the captured peaks in Kargil.
On the occasion of Kargil Diwas, the prime minister reminded fellow countrymen how the Indian Army unfurled the tricolor in Kargil after defeating infiltrators from Pakistan.
Stating that Pakistan struck when India was trying to have cordial relations with it, Modi said the Army responded to its attack and emerged victorious even though the enemy had the advantage of height.
"You can imagine…the enemy lodged in soaring mountainous heights and our armed forces, our brave soldiers fighting from down below! But it was not about victoriously conquering the heights… It was the victory of high morale and bravery of our armed forces in the truest sense of the term," he said.
He also urged the youth to share stories of heroism by Indian soldiers at the battle front.
When it comes to the war against coronavirus, Modi said India's recovery rate is better than any other country and the mortality rate is much less. He, however, warned that the hazards of the disease are as prominent as they were in the beginning.
"Wearing a face mask, using a gamchcha or a light towel to cover, two-yard distancing, frequently washing hands, avoiding spitting anywhere, taking full care of hygiene and sanitation- these are our weapons to protect us from Corona," he said.
Hailing corona warriors, especially many from the rural pockets of the country for having selflessly served people, Modi introduced many such good Samaritans during his talk.
He gave the example of Balbir Kaur, the sarpanch of a gram panchayat named Gram Treva in Jammu, who set up a 30-bed quarantine centre and made arrangements for the availability of water on roads leading to her panchayat. He also narrated how Zaitoona Begum, the sarpanch of Chauntliwaar in Kashmir's Gaanderbal region, is distributing free masks and free ration as well as crop seeds and apple saplings to people in her region.