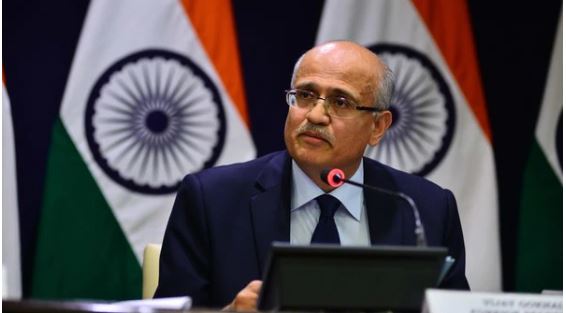 Modi-Xi acknowledge 'radicalisation' a matter of concern
PM Narendra Modi and Chinese President Xi Jinping discussed a wide range of topics including economic problems, trade issues and terrorism during the five hours they spent together during the informal summit held in Mamallapuram in Tamil Nadu.
India's Foreign Secretary Vijay Gokhale in a late-night briefing to the media said that the leaders acknowledged that both the countries were complex and diverse.
"Radicalisation was a matter of concern to both and they acknowledged that together they would work for deradicalisation measures and see that terrorism does not affect the fabric of multi-cultural, multi-ethnic and multi-religious societies," Gokhale said.
ALSO READ: Modi, Xi discuss trade and terrorism over dinner in Mamallapuram; signal recalibration of ties
Gokhale also added that PM Modi had explained to Chinese president Jinping that having been re-elected for the second term, he had received a renewed mandate for the economic development of India.
"President Xi Jinping also acknowledged that he too has a mandate and said that he was looking forward to working closely with the Prime Minister on all the issues during the next four and half years," briefed India's Foreign Secretary.
The two leaders also discussed business in the context of trade deficit and areas of investment.
"How to enhance the trade volume and trade value were also discussed including the trade deficit that exists and the unbalance trade that exists," he said.
Explaining about the visit to the monuments in the Mamallapuram, Gokhale said that it reflects the personal rapport between the two leaders, that they have been built over the two informal summits.
ALSO READ: Sino-Indian ties, a motley mix of love, hate, admiration and hostility
During the tour, the leaders spoke about the history and trade links between China and Southern India, particularly with Tamil Nadu under Pallava and Chola dynasties.
"In the Eastern Coast of China, Tamil inscription and fragments of architecture reflecting possible temple built by the Tamil traders in 12th century were found. About the inscriptions, Jinping was also aware.
Gokhale also conveyed that Prime Minister Narendra Modi and Chinese Xi Jinping appreciated Tamil Nadu State Government for making excellent arrangements for the meeting.
"Xi Jinping was also overwhelmed with the arrangements made for him during his stay in Chennai," added Gokhale.
Since the informal meet was on progress, the External Affairs Ministry's spokesperson Raveesh Kumar and Foreign Secretary Vijay Gokhale did not take any questions from the reporters.