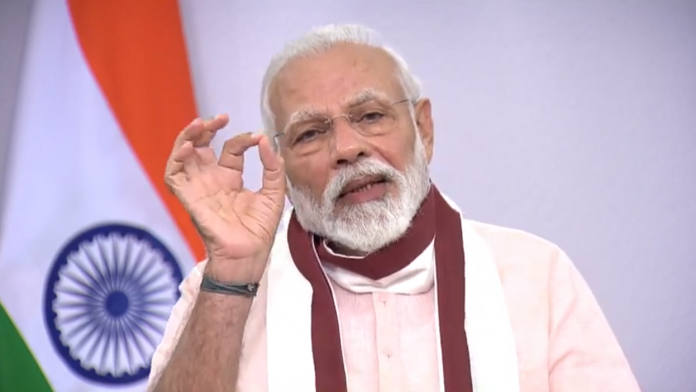 Prime Minister Narendra Modi is scheduled to hold an all-party meeting at 5 pm on June 19 to discuss the situation at the India-China border in Ladakh which has led to the death of 20 soldiers, his office said on Wednesday (June 17).
Twenty Indian Army personnel including a colonel were killed in a clash with Chinese troops in the Galwan Valley in eastern Ladakh on Monday night, the biggest military confrontation in over five decades that has significantly escalated the already volatile border standoff between the two.
Related news: Skirmish at Ladakh broke out over removal of Chinese tent: Report
"In order to discuss the situation in the India-China border areas, Prime Minister @narendramodi has called for an all-party meeting at 5 pm on 19th June. Presidents of various political parties would take part in this virtual meeting," the PMO tweeted.
The prime minister's meeting comes amid criticism against him for being silent on the issue.
Earlier on Wednesday Congress leader Rahul Gandhi asked why the Modi was "silent" and "hiding" when China was killing soldiers and encroaching Indian land.
"Why is the PM silent? Why is he hiding? Enough is enough. We need to know what has happened. How dare China kill our soldiers? How dare they take our land?" Rahul tweeted.
In a video later he told Modi to come out and tell the truth instead of being scared.
Reacting to the killing of Indian soldiers, External Affairs Minister Rajnath Singh had called it "deeply disturbing and painful."
Related news: Galwan clashes: India can either resist China or meekly accept its hegemony
Foreign Ministry spokesperson Anurag Srivastava on the other hand had called the violent clash an attempt by the "Chinese side to unilaterally change the status quo" in the region.