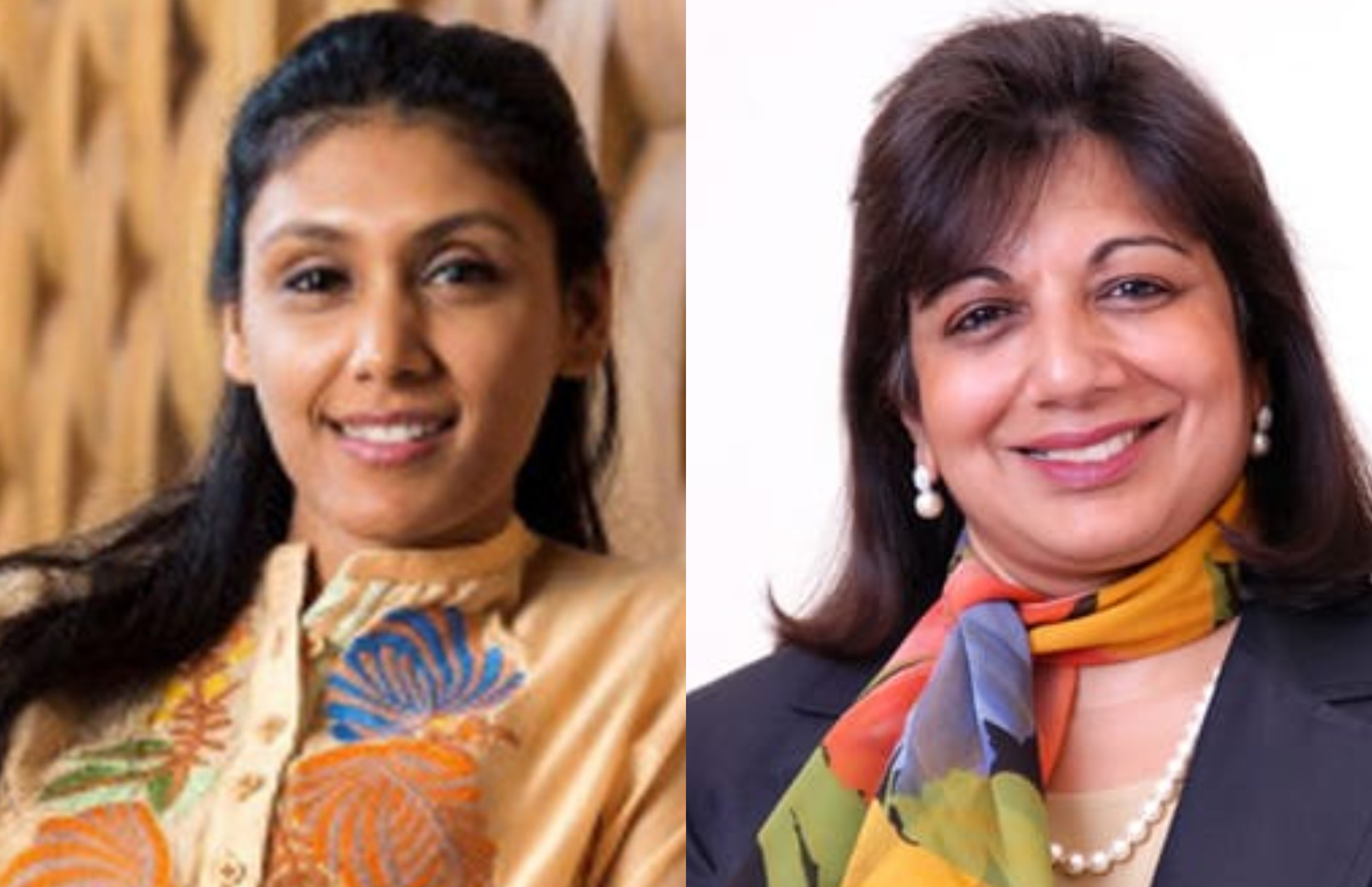 Meet India's wealthiest women: Roshni Nadar, Kiran Mazumdar top the list  
IT giant HCL Technologies' chairperson Roshni Nadar Malhotra, Biocon's founder Kiran Mazumdar and USV's Leena Gandhi have been billed as the richest women in India in Hurun India and Kotak Wealth Management's list of wealthy women in 2020.
In a statement, the organisation said the names have been finalised after shortlisting women who "play an active role in their family business, entrepreneurs and professions".
"The average wealth of the women on this list is about ₹2,725 crore. The threshold for the ranking is ₹100 crore. Eight US billionaires are on the list, while 38 have wealth of ₹1,000 crore and above," the report said.
Here's a look at the top five wealthiest women on the list:
Roshni Nadar Malhotra, HCL Technologies (Net worth: ₹54,850 Cr)
Malhotra tops the list with a net worth of ₹54,850 crore. The daughter of HCL's founder Shiv Nadar, Malhotra was elected as the chairperson after her father stepped down from the position.
Also the first woman to lead a listed IT company in India, Malhotra was ranked 54th on the Forbes list of World's 100 Most Powerful Women.
A graduate in communication from Northwestern University, she did her MBA in enterprise management and strategy from the Kellogg School of Management. She worked different jobs before joining her father's company.
Kiran Mazumdar Shaw, Biocon (Net worth: ₹36,600 Cr)
Founder and managing director of Bengaluru-based biopharmaceutical company Biocon, Shaw is also the richest self-made woman on the list.
A board member of Infosys, she is also the first Indian businesswoman to sign the Giving Pledge.
A graduate in Zoology, Shaw was the only woman in her batch when she went to study malting and brewing in Ballarat College of Melbourne University. She graduated in 1975 as a master brewer.
She worked as a trainee brewer in Carlton and United Breweries, Melbourne and as a trainee malster at Barrett Brothers and Burston, Australia before returning to India.
However, she was told off when she tried applying for the position of master brewer in India, as it was considered "a man's work".
After working as a trainee manager at Biocon Biochemicals Limited, of Cork, Ireland, Shaw started Biocon India in 1978 from her Bengaluru house's garage at a seed investment of ₹10,000.
Leena Gandhi Tewari, USV (Net worth: ₹21,340 Cr)
Forbes India which featured Tewari among its top five rich women in October, defined her as "the media-shy heir of a pharma fortune".
The Mumbai-based multinational pharmaceutical-biotech firm USV Private Limited that Tewari helms, was founded by her grandfather Vithal Gandhi in partnership with Revlon in 1961.
Her company produces diabetic and cardiovascular drugs apart from active pharmaceutical ingredients.
Popular for her philanthropic work, Tewari was ranked 23 in Hurun India Philanthropy List of 2019 for making a donation of ₹34 crore. She supports the Dr Sushila Gandhi Centre for Underprivileged Women.
Tewari, a master degree holder in business administration from Boston University has also authored her grandfather's biography Beyond Pipes and Dreams.
Nilima Motaparti, Divi's Laboratories (Net worth: ₹18,620 Cr)
The director (commercial) of pharmaceutical firm Divi's Laboratories, Motaparti joined the company in 2012. She has more than five years of experience in material requirement, planning and financing.
 Radha Vembu, Zoho (Net worth, ₹11,590 Cr)
The Indian billionaire holds a bulk of the stocks in her brother's (Sridhar Vembu) company Zoho which he co-founded in 1996.
Radha is a product manager for the company's email service Zoho mail and the director of Corpus Foundation.
Others who feature in the top 10 are Renu Munjal, managing director of Hero FinCorp who has a net worth of ₹8,690 crore, Malika Chirayu Amin (₹7,570 crore), the managing director and CEO of Alembic Pharmaceuticals, Anu Aga and Meher Pudumjee (₹5,850 crore), of engineering company Themax and Falguni Nayar (₹5,410 crore), the CEO of popular online cosmetic store Nykaa.