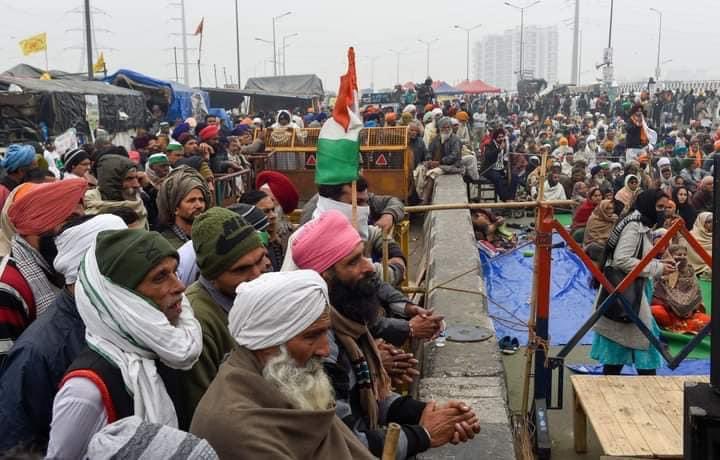 Delhi's borders are unpredictably quiet; the usual bustle of protesting farmers camping there for almost three months is missing. Many of them have returned, and many more are planning to leave. The thinning of their numbers is measurable to the eye – the crowd is almost half of what it was about a month back.
Many of them say since the protest is going to prolong even further, there is no point crowding the border. "It is better to keep a sizeable presence at the border while the rest go back to villages to spread awareness against the new farm laws," says a farmer. Others join him in approval, saying this is a new strategy to take on the government.
Their leaders say they awaiting a fresh proposal from the government. The farm leaders have had 11 rounds of formal talks with the government. Since the last government offer of holding back the implementation of the laws for a year and a half, the stalemate has only worsened, climaxing with the Red Fort violence and the Greta Thunberg episode.
Advertisement
Also read: Farmers need opportunities, not charity or empathy
"In our last round of talks, government representatives displayed an adamant attitude. They weren't willing to discuss the MSP question unless we accepted their proposal. But it wasn't acceptable to us and will never be… it has to be out of the picture, because our demand is repeal, not suspension," Jagmohan Singh, general secretary of BKU Ekta (Dakaunda), told The Indian Express.
"If they form a different proposal and send us an official invite, we will go over to discuss it the very next day," he said.
The debate has raged inside Parliament with the PM saying the farmer "can choose" to work under the new system and that the "MSP was, is and will always be there." His words have failed to cut ice with Rahul Gandhi and several others who have alleged that the new laws will benefit a select corporates.
Also read: 'Crop prices not like flight rates': Farmers reject PM's assurance on MSP
President of the All India Kisan Federation, Prem Singh Bhangu, says the farmers had no precondition before the government on withdrawal of cases against the farmers. "The withdrawal of the cases is not a precondition for negotiations for us, but it will be a condition before signing any agreement. We are not in favour of any deadlock," said Bhangu.
At the Singhu and Tikri borders with Delhi, the farmers appear to be favouring massive rallies across states to garner support for the agitation. Farmer leader Rakesh Tikait has planned mahapanchayats across the country. He is expected to attend a series of such meetings in Haryana, Maharashtra and Rajasthan over the next 10 days.