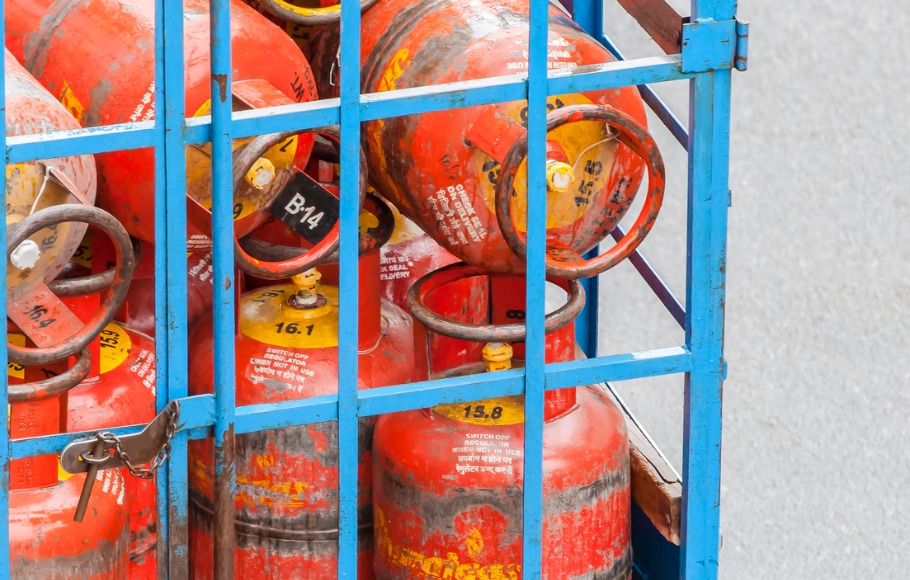 Starting next month, Liquified Petroleum Gas (LPG) cylinders will be delivered at home on an OTP or one-time password system. A trial project is underway in Jaipur.
The system is not applicable to commercial cylinders.
Oil companies have developed the Delivery Authentication Code (DAC) to prevent theft of cylinders and also for identifying the right customer.
The DAC process will be first implemented in 100 smart cities and will then be taken up in other places.
How to book a cylinder?
On booking a cylinder, you will get a code on your registered mobile number. At the time of delivery, customers have to show the code and receive the LPG cylinder. This will ensure the delivery is made to the right person.
The new OTP-based delivery system adds a layer of security, but is likely to cause difficulties for some customers who do not have their details updated with the LPG delivery agency.
Also read: India's fuel demand dips 11.7% in July after brief revival post lockdown
You need to update your address and mobile number with the gas company office to get accurate LPG deliveries starting November 1 in 100 smart cities of the country.