Lok Sabha and Rajya Sabha will begin their sitting at 11 am from Tuesday (March 9) onwards, reverting to pre-COVID-19 timings as demanded by MPs from several parties. The seating arrangements for members of the two Houses are being adjusted accordingly.
Since the beginning of the Budget Session of Parliament, Rajya Sabha has been sitting from 9 am to 2 pm while Lok Sabha has been sitting from 4 pm to 9 pm.
As part of the earlier arrangement, Rajya Sabha members were seated inside the Lok Sabha chamber, visitor galleries and other locations within the Parliament House, apart from the Rajya Sabha chamber to ensure social distancing norms. Similarly, apart from the Lok Sabha, MPs of the lower house were allotted seats in the Rajya Sabha chamber and galleries to ensure that they do not have to sit close to each other.
Advertisement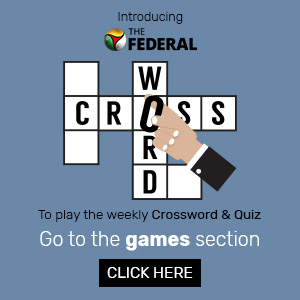 Related news: As COVID fear subsides, MPs back to their confident selves
After the conclusion of a Rajya Sabha session, the locations were being thoroughly sanitised ahead of the Lok Sabha session at 4pm.
Opposition benches have been alleging that the scattered seating arrangement was done to target them, rendering protests and sloganeering ineffective. They have been demanding that regular seating arrangements should be restored. Some MPs from treasury benches have been demanding that both Houses should go back to their usual timings — starting their sitting at 11am and ending it at 6pm in the evening, with a lunch break in between.
Considering the sharp decline in COVID-19 positive cases in the first part of the Budget Session, Rajya Sabha Chairman Venkiah Naidu and Lok Sabha Speaker Om Birla decided to restore regular timings and modify seating arrangements accordingly. Amidst repeated adjournments in Rajya Sabha, the decision was announced by Vandana Chavan of NCP who was officiating as the chair of the Upper House at that time. As Rajya Sabha members welcomed the announcement with applause, the House was adjourned to meet on Tuesday at 11 am amid sloganeering by the Opposition against the fuel price hike.
A similar arrangement is expected from Lok Sabha chairman Om Birla after 4 pm, senior members of Parliament said. It is not possible for just one House to adjust the seating arrangement and the other House also has to follow suit, they explained.
According to new seating arrangements, members of Lok Sabha will not sit in the Rajya Sabha chamber from Tuesday onwards. Similarly, Rajya Sabha members will not be seated in the Lok Sabha chambers. New seating arrangements are being made in consultation with all parties, they explained.
Attendance in both Houses is expected to be thin during the second part of the Budget Session of Parliament since many MPs are busy with campaigns in West Bengal, Tamil Nadu, Kerala, Assam and Puducherry where assembly elections have been announced. In fact, Trinamool Congress and Left parties have been demanding postponement of the second part of the session. The government has informally rejected this demand since Budget-related discussions have to be completed to provide the necessary Parliament approval for Budgetary allocations to various departments.