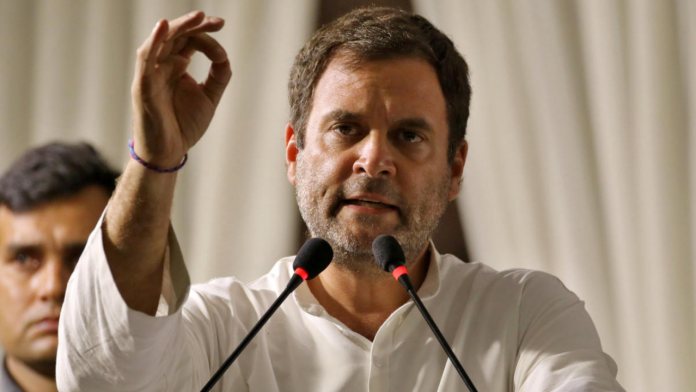 Congress leader Rahul Gandhi has come out in support of students demanding the postponement of the NEET (National Eligibility cum Entrance Test) for admission to medical colleges and JEE (Joint Entrance Exam) for entry into IITs in view of the COVID pandemic.
He said the government should listen to the "students' ke mann ki baat" and reschedule the exams.
The National Testing Agency (NTA) has said the JEE will be held from September 1-6 and the NEET will be conducted on September 13. The exams have already been postponed twice before after the schedule of class XII exams were affected due to the COVID 19 lockdown that was announced on March 24.
Advertisement
The Supreme Court has also dismissed a petition that wanted the exams postponed.
"Today, lakhs of students are saying something to the government. The government should listen to their requests on NEET, JEE and arrive at an acceptable solution," he said in a tweet in Hindi. Then, in English, he commented, "GOI must listen to the #StudentsKeMannKiBaat about NEET, JEE exams and arrive at an acceptable solution."
On Saturday (August 22), Delhi education minister and Aam Aadmi Party leader Manish Sisodia, too, urged the Centre to postpone the exam. In a tweet, he said, "In the name of the JEE-NEET, the Centre is playing with the lives of lakhs of students. I request the Centre to immediately cancel these exams and make alternative arrangements for admissions. Unprecedented times such as these demand unprecedented measures for a solution."
Related news: NEET and JEE to be held as scheduled, cannot be postponed: SC
However, the government is in no mood to relent and plans to go ahead with the exams, NDTV quoted sources as saying.
On August 17, dismissing a petition filed by a bunch of students, the Supreme Court said students' careers cannot be "put under jeopardy" by postposing the exams. "Postponement of exams is a loss to the country," the court said.