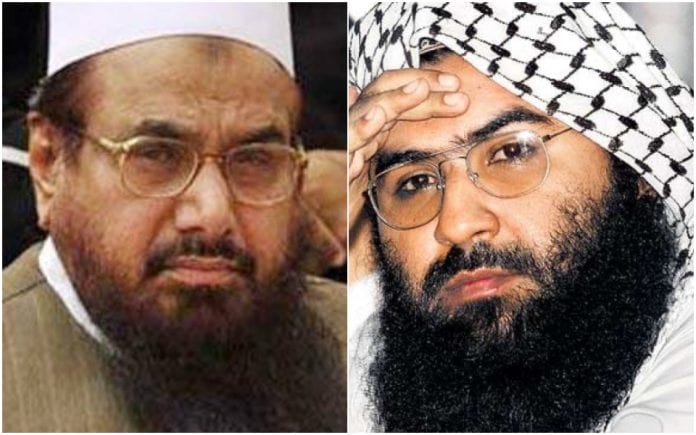 Pakistan-based terror organisations like Lashkar-e-Taiba (LeT) and Jaish-e-Mohammed (JeM) have maintained the "capability and intent" to launch large-scale terror attacks on Indian and Afghan targets, a US State Department report said.
The report titled 'Country Reports on Terrorism 2018' published on Friday also accused Pakistan of not taking sufficient action against terror groups like LeT and JeM, which continued to operate, train, organise and raise funds for terror activities in Pakistan.
"Although Pakistan's National Action Plan calls to ensure that no armed militias are allowed to function in the country, several terrorist groups that focus on attacks outside the country continued to operate from Pakistani soil in 2018, including the Haqqani Network, Lashkar-e-Taiba, and Jaish-e-Mohammad," the report added.
Also read | India eliminated big reason behind terrorism, separatism: Modi

The document accused the Pakistan government of allowing candidates who were well-affiliated with LeT to contest in the general elections held in July 2019.
The report further claimed that Indian authorities blamed Pakistan for cross-border attacks in the state of Jammu and Kashmir, and that India continued to apply pressure to detect, disrupt and degrade operations of terrorist organisations within its boundaries.
Numerous terrorist attacks that were carried out in 2018, targeted civilians, schools, community leaders, journalists, law enforcement officials, security forces causing injuries to hundreds of people, claimed the report.
"Religious minorities faced significant threats from terrorist groups. The following examples include some of the more destructive and high-profile attacks and demonstrate a variety of methods, targets, and perpetrators," it said.
The document also highlighted how critics were arguing that military courts in Pakistan were not transparent and were being used to silence civil society activists.
(With inputs from agencies)
Also read | India concerned over use of social media for recruitment of terrorists: US