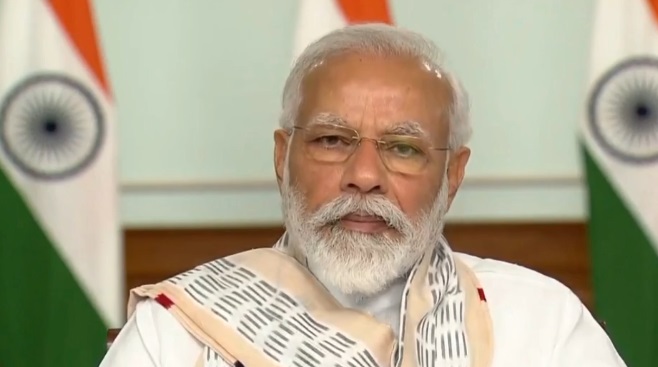 Breaking his silence over the killing of 20 armymen in a violent clash with Chinese troops at Ladakh's Galwan Valley, Prime Minister Narendra Modi has said India wants peace but is equally capable of giving a "befitting reply if instigated."
"I would like to assure the nation that the sacrifice of our jawans will not be in vain. For us, the unity and sovereignty of the country is the most important. India wants peace but it is capable to give a befitting reply if instigated," Modi said in an address before his meeting with chief ministers on Wednesday (June 17).
The prime minister along with chief ministers also observed two minutes of silence in a tribute to the martyred soldiers.
Advertisement
Modi's assurance comes at a time when the Congress has questioned his silence on the issue.
Earlier in the day, the prime minister convened an all-party meeting at 5 pm of June 19 to discuss the border issue at Galwan Valley. Chiefs of all political parties are slated to attend the meeting.
On Monday, 20 Indian soldiers including an officer of the rank of colonel were killed in a face-off with Chinese troops. Reports say the skirmish, which lasted for six hours, erupted when the Indian forces tried to remove a Chinese tent, a process which was already green-lighted by Chinese authorities in earlier talks with their Indian counterparts. Both sides used hand-to-hand combat, wooden sticks and iron rods to attack each other. With the fight happening in sub-zero temperatures, many died because of falling into the Galwan River.