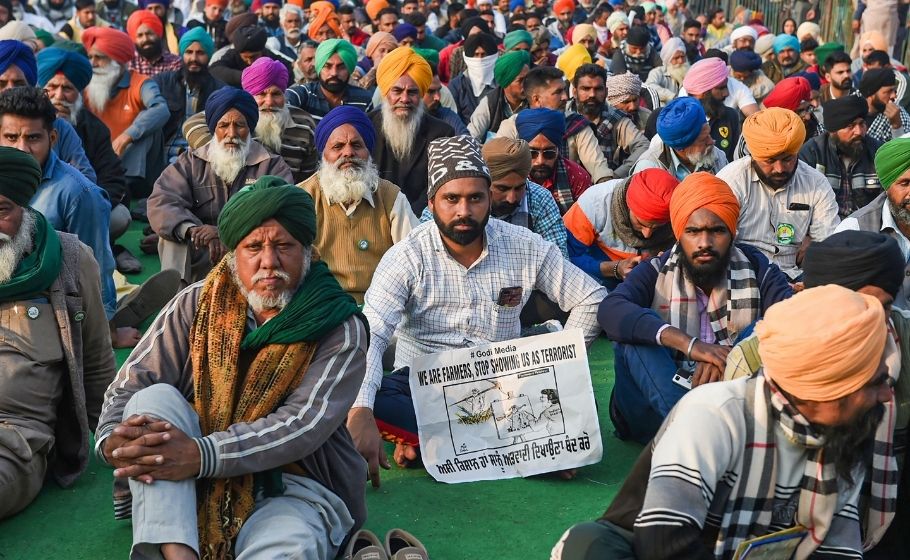 The Centre on Tuesday (January 12) told the Supreme Court that pro-Khalistani elements had infiltrated the protests staged by farmers against the farm bills at the borders of Delhi.
Attorney General KK Venugopal who made the allegation said he would get inputs from the Intelligence Bureau on Wednesday to corroborate his claims, after the apex court asked him to file an affidavit in this regard.
The issue was raised by senior lawyer Harish Salve, who appeared for a pr0-farm laws group. According to NDTV, Salve said, "those who organised rallies for Khalistan have put up flags at the protests."
Advertisement
Venugopal, when asked by the Chief Justice of India SA Bobde if the allegation can be confirmed, said the Centre has already stated it.
Related news: Won't go before SC committee, it's just a divide-and-rule tactic, say farmers
Bobde then asked the Attorney General to confirm the same through an affidavit.
"If there is an infiltration by a banned organisation, and somebody is making an allegation here on record, you have to confim it. You file an affidavit by tomorrow," Bobde told Venugopal.
While hearing petitions on the Centre's three farm laws, which have sparked a massive protest of farmers at Delhi's borders, the Supreme Court on Tuesday put the three legislations on hold, while setting up a four-member committee to report to the court on the farm laws.
The Khalistani movement, initiated to create a sovereign state for the Sikhs, gained momentum in the 1980s, leading to insurgency in Punjab.
The movement slowed down after many of its leaders died or were arrested following the assassination of then Prime Minister Indira Gandhi, who had ordered Operation Blue star under which the Army had entered the Golden Temple -fortress by the insurgents – to capture their leader Jarnail Singh Bhindranwale.