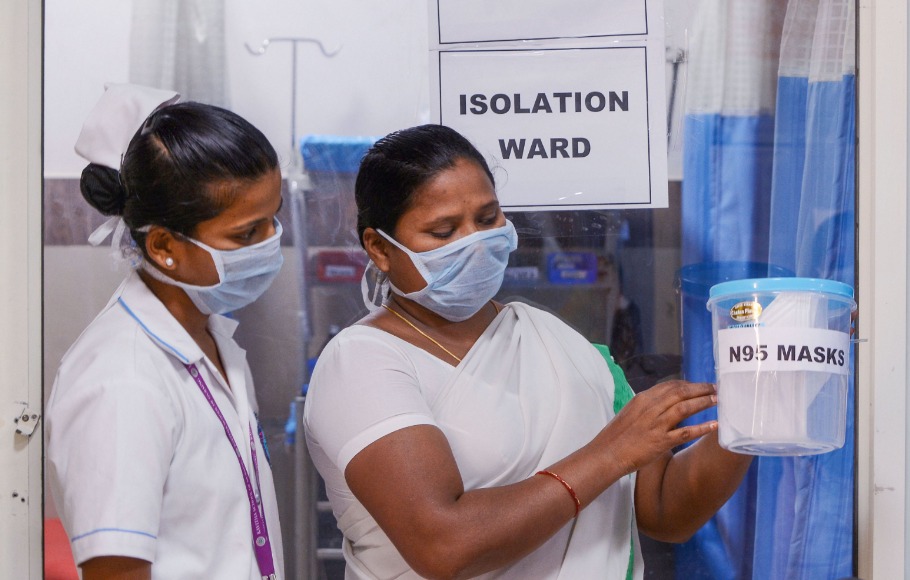 The Kerala government has quarantined at least 200 people who came in contact with five of a family in Pathanamthitta, who were tested positive for coronavirus on Sunday (March 8) and launched awareness campaigns to trace all those who may have come in contact with the infected people.
Three of the five people had returned from Italy where they got infected, and the two others had contracted from them.
Related news: Coronavirus spree continues across globe; China reports 22 deaths
Meanwhile, the number of positive cases went up to six after a three-year-old girl tested positive in Kochi.
Reports said, while the health department plans to identify and quarantine more people who may have come in contact with the infected patients, test results of at least two dozen people who came in direct contact with the five, are expected on Monday evening, Hindustan Times reported.
State health minister KK Shilaja, on Sunday chaired a meeting to review the preparedness of the government.
All schools in Pathanamthitta have been shut down for three days and all public functions have been cancelled to contain the spread of the virus. According to the HT report, people who had marriages and functions planned have been advised to defer those. With Kerala having almost 2 million people working in Gulf countries, people who also returned from West Asia have been asked to avoid functions for two weeks.
Related news: Thousands of women converge for Attukal Pongala amid corona scare
There, however, are reports of shortage of masks and sanitisers in Pathnamthitta due to hoarding. District collector PB Nooh reportedly has warned hoarders of action if they fleece the public.
In view of the latest case of coronavirus, the state government has begun a 24×7 control room in Kochi.
The state, however, has decided to go ahead with the Attukal Pongala festival, which began on Monday in Thiruvananthapuram, as months of preparations had gone into it.