The killing of 40-year-old Kashmiri Pandit sarpanch Ajay Pandita in south Kashmir's Anantnag district, by militants on Monday (June 8) has sparked severe outrage from the Kashmiri Pandit community and politicians alike.
Pandita, who was affiliated with the Congress was attacked at his orchard at around 6 pm and succumbed to his injuries in the hospital.
Condemning his killing, several Kashmiri Pandit organisations called it an attempt to "trigger fear psychosis" among the minorities in the Valley.
Advertisement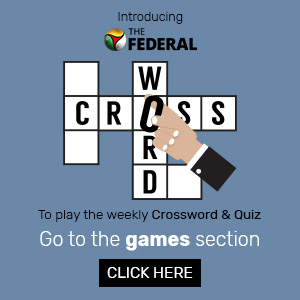 The groups urged the central government to provide security to Kashmiri Pandits and other minority community members living in Kashmir. "It is a planned attack by Islamic terrorists to target minority Kashmiri Pandit community in Kashmir valley to trigger fear psychosis among them like they did in 1990s. We condemn the killing of a Kashmir Pandit," All Party Migrant Cooperation Committee (APMCC) Chairman Vinod Pandita said.
He said several terrorists outfits have threatened to "blow up" KPs if they return to the proposed colony for Pandits.
Related news: Four militants killed in encounter with security forces in J&K
"This is a clear threat to Kashmiri Pandits by terrorists and their overground workers… Nothing has changed for KPs since 1990 in Kashmir," Vinod Pandita said.
Senior Congress leader Karan Singh termed the killing as a "despicable act" and said targeting him was part of the continuing attempt to disrupt grassroots political structure.
Singh, the former Sadr-e-Riyasat of Jammu and Kashmir, said regardless of party or religious factors, this act needs to be severely condemned.
"That Pandita belonged to the minority community makes his killing even more painful. My deep condolences and sympathy to the bereaved family," the former governor of J&K said.
"The gunning down of Ajay Pandita in his orchard was a despicable act. He was part of the grassroots political structure as a Sarpanch, and his targeting was part of the continuing attempt to disrupt this," Singh said.
The All State Kashmiri Pandit Conference demanded that terrorists involved in the killing be neutralised within 24 hours.
"It is a deliberate plan to target Kashmiri Pandits to create fear among them. We condemn this cowardice act," ASKPC General Secretary Dr T K Bhat said.
He said abrogation of Article 370 generated a hope among the minority Kashmiri Pandits that they could return to Kashmir, but this killing was a plan to stop their rehabilitation in the valley.
Panun Kashmir said it was a continuance of genocide and ethnic cleansing of minority community members in the Valley. All India Kashmiri Pandit Conference also termed it an act of cowardice as 22 terrorists were killed in past 24 hours.
All India Kashmiri Samaj (AIKS) demanded security to the minority community members. Sampoorn Kashmir Sanghathan condemned the killing of the sarpanch. SKS President Anoop Koul demanded immediate action against the killers.
"Shocking beyond words. May God grant peace to the departed soul. Highly reprehensible act. Community continues to be a soft target. We demand beefing up of security to all our political leaders and elected representatives", Kashmiri Pandit Sabha, Jammu, President K K Khosa said. Youth All India Kashmiri Samaj demanded action against the killers.
Several political leaders also condemned the killing and condoled the bereaved family of Pandita.
Related news: Army guns down terrorist during infiltration bid in Kashmir's Tral
Extending his condolences, Congress leader Rahul Gandhi on Monday in a tweet said that Pandita has sacrificed his life for the democratic process in Kashmir.
"My condolences to the family and friends of Ajay Pandita, who sacrificed his life for the democratic process in Kashmir. We stand with you in this time of grief. Violence will never win," he tweeted.
Former Jammu and Kashmir Chief Minister Omar Abdullah and Iltija Mufti, daughter of PDP presient Mehbooba Mufti also condemned the attack on the grassroots worker.
The Jammu and Kashmir unit of the BJP on the other hand dubbed the killing as a desperate attempt by Pakistan-sponsored terrorists to fail the ongoing peace process in the Union Territory.
"BJP condemns the killing of KP Sarpanch from Anantnag. It is a desperate attempt of Pakistan-sponsored terrorists to fail ongoing peace process in JK," Jammu and Kashmir BJP president Ravinder Raina said.
Raina said Pakistan and its sponsored terrorists are shaken by the successive successful operations by Indian security forces.
(With inputs from agencies)