Monsoon rains and subsequent floods continued to affect normal life in many parts of the country, especially Karnataka and Goa on Tuesday (August 6), as the IMD has predicted more heavy rainfall in Kerala and Odisha in the coming days.
Flood situation worsens in Karnataka
One person was killed while scores of houses collapsed in parts of Karnataka as the flood situation worsened in Karnataka on Tuesday.
Advertisement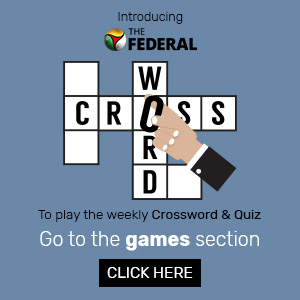 Schools were shut and bus and train services cancelled due to the heavy downpour, coupled with water released from dams in neighbouring Maharashtra, officials said.
Belagavi bore the brunt as water from the Koyna dam in neighbouring Maharashtra gushed into the Krishna river. Besides the Krishna river, the Markandeya, Ghataprabha, Malaprabha and Bheema rivers are in spate, wreaking havoc in many parts of the state. Water from the Markandeya river gushed into Gokak and Hukkeri in Belagavi, reports said.
The huge inflow into the Krishna river forced the Basava Sagara dam authorities in Vijayapura to open 21 of its 31 gates, officials said.
The districts hit due to the torrential rains and subsequent flooding are Belagavi, Vijayapura, Yadgiri, Raichur, Bagalkot, Hubballi-Dharwad, Shivamogga, Udupi, Dakshina Kananda, Kodagu and Uttara Kannada.
Landslips were reported from some affected districts, leading to disruption in the road and rail networks. Many schools were shut in Hubballi-Dharwad, Shivamogga, Belagavi, Mangaluru, Udupi, Vijayapura, Yadgiri, Raichur and Kodagu, officials said.
The Karnataka State Road Transport Corporation (KSRTC) cancelled many buses from Belagavi to Pune. Train services were also hit due to the floods.
A defence spokesperson said 15 Army columns from south India area, each comprising 60 armymen, besides NDRF, SDRF, police and home guards have been deployed for rescue and rehabilitation work.
Heavy rains in Goa; several stranded at Diwar Island
Several people were stranded at Diwar Island near Panaji due to flooding in the area following incessant rains in Goa. Besides, eight passenger buses were stuck on the state's border with Karnataka due to heavy rains which inundated several low-lying areas, officials said. The exact number of those stranded at the island was not immediately known.
The island is located across the Mandovi river near Panaji and its residents have to use boats to reach the state capital and other places. However, following heavy showers, the state river navigation department suspended the ferry service to some places, including Diwar Island.
The coastal state has been receiving heavy showers for the last one week, throwing normal life out of gear.
Around eight buses carrying several passengers, including students, were stuck on the Goa-Karnataka border since Monday night due to flooding in the area after heavy rains, an official in the Chief Minister's Office (CMO) said.
Chief Minister Pramod Sawant instructed the officials concerned to rush to Radhanagari village on the state border with Karnataka to rescue the stranded passengers, he said.
In the morning, Sawant conducted an inspection of some flooded villages in low-lying areas of North Goa and parts of the state capital Panaji to assess the situation.
The weather department has forecast heavy to very heavy rainfall in both North Goa and South Goa districts in next 24 hours and issued an orange alert.
It has predicted strong winds with speed reaching 45 to 50 km per hour and gusting up to 65 kmph along the Maharashtra-Goa coast. Fishermen have been advised not to venture into the sea due to the rough weather.
The government has announced a holiday for schools and colleges on Wednesday (August 7) on account of heavy rains and floods.
Rain causes landslides in Uttarakhand hills
Landslides triggered by incessant rains in the hills of Uttarakhand on Tuesday (August 6) blocked many road routes, including Rishikesh-Badrinath highway at Lambagad.
A cloudburst at Gairsain in Chamoli district in the early hours on Tuesday also damaged bridges, a school building and cowsheds, the SDRF said.  Besides blocking the Rishikesh-Badrinath highway at Lambagad, rubble from landslips has also blocked 19 roads in Chamoli, seven in Uttarkashi and eight in Pauri districts, it said.
It has been raining intermittently in Dehradun and Mussoorie for the last two days even as the weatherman has predicted light showers and isolated heavy rains in Uttarkashi, Rudraprayag, Chamoli, Pitthoragarh, Nainital, Pauri and Dehradun over the next 24 hours.
Heavy rains lash parts of Rajasthan
Heavy rains lashed parts of Rajasthan over the past 24 hours, a Meteorological Department official said on Tuesday (August 6). State capital, Jaipur, recorded 6.9 cm of rainfall, followed by 1.8 cm in Churu and 1.4 cm in Kota from 8 am on Monday morning till 8 am on Tuesday, the official said.
Malpura in Tonk district recorded 10 cm of rainfall, 7 cm each in Udaipur and Jayal and 6 cm each in Degod in Kota and Todaraisingh in Tonk, during the same period. Several places in the state recorded 3 to 5 cm of rainfall.
The MeT department has forecast thunderstorm with heavy to very heavy rainfall at isolated places in east Rajasthan during the next 24 hours.
Red alert to 3 districts in Kerala
Heavy rains lash several parts of Kerala, after Indian Meteorological Department (IMD) issued a Red Alert on Monday in Idukki, Malappuram and Kozhikode districts till August 8.
"These districts are likely to get extremely heavy rainfall of over 240 mm and may experience landslides," an IMD release said.
Many places in Malappuram district are under water with some villages being isolated. Heavy crop damage was also reported from various parts of the district. The Makkootam ghat road in Kannur was also damaged in the rains. Palakkad district also received heavy rains.
The IMD also declared an Orange alert in various districts from August 6 to 9, including in Malappuram, Kozhikode, Kasargod, Alapuzha, Idukki, Ernakkulam, Kannur and Thrissur districts.
Depression to trigger heavy rains in Odisha, alert issued
With a depression over Bay of Bengal likely to trigger heavy rain in many parts of Odisha till August 9, the state government on Tuesday (August 6) asked district collectors to be prepared to deal with possible flood.
The Meteorological Centre said in a special bulletin that the low pressure over Bay of Bengal has intensified into a depression on Tuesday. The depression adjoining coastal Bangladesh and West Bengal lay centered around 160 km southeast of Odisha's Balasore and about 130 km south-southeast of West Bengal's Digha, it said.
The low pressure is likely to intensify into a deep depression by Wednesday and will move west-northwest wards across the coastal areas of Odisha and West Bengal till August 10.
It is likely to cause moderate rain or thundershowers at most places in Odisha till August 11 and heavy to very heavy rain in some areas till August 9, the MeT centre said.
In view of the weather forecast, Special Relief Commissioner (SRC) B P Sethi issued an advisory and cautioned that there is likelihood of flood and water logging in different parts of the districts where heavy to very heavy rainfall has been predicted.
The Met department has advised fishermen in the coastal areas of Odisha and West Bengal not to venture into the sea till August 10.
Maharashtra CM Fadnavis  reviews flood situation
With rains lashing several parts of Maharashtra, Chief Minister Devendra Fadnavis on Tuesday reviewed the flood situation and asked the officials concerned to provide speedy relief to those affected.
Fadnavis said he has also written to Karnataka Chief Minister B S Yediyurappa, requesting him to increase the discharge of water from Almatti dam in the southern state so as to mitigate the flood situation in Sangli district.
The chief minister, currently on his statewide "Maha Jandesh Yatra", also said he would hold a review meeting on Wednesday to work out long-term measures to combat the flood situation.
He said teams of the National Disaster Response Force (NDRF) have been deployed in flood-hit Kolhapur and Sangli districts, while the Indian Air Force helicopters have been pressed into service.
The central government has been requested to send an NDRF team in Sindhudurg's Dodamarg area, he said. The Centre has assured full cooperation to the state, he added.
Traffic snarls in Delhi due to rain
Traffic came to a halt as rains lashed Delhi on Tuesday (August 6) morning. The Safdarjung observatory, the recording of which is considered official for the city, received 12.6 mm rainfall till 8.30 am. The Palam Observatory received 38.5 mm rainfall.
Commuters experienced severe traffic snarls en route to their offices. Those coming from Noida were stuck in jams on the DND flyover, Akshardham road and the ITO crossing. There was waterlogging on stretches of Rohtak Road, near Tis Hazari court, from Khyber Pass towards Model Town.
Traffic was also affected from on the stretch towards the Nigam Bodh Ghat due to waterlogging near Kela Ghat.