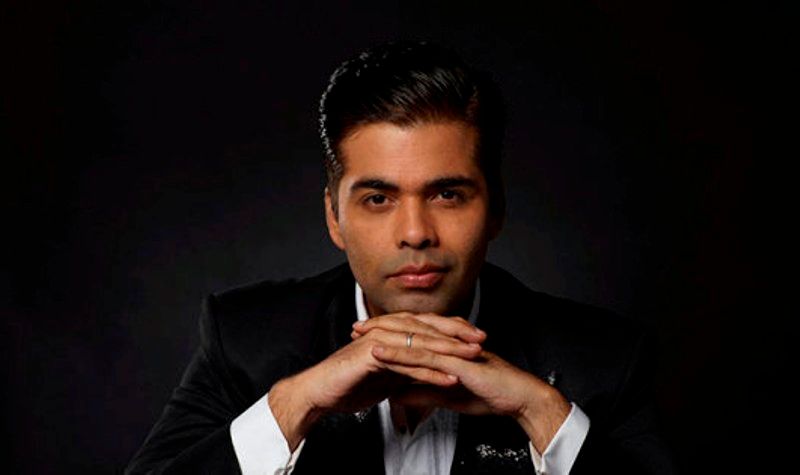 Karan Johar at centre of debate for endorsing matrimony website
The matrimonial website he endorsed caters primarily for those who have studied in IITs and IIMs
Karan Johar, whose films roll out stories of true upper class love fighting all odds, has turned real life cupid with his endorsement of a matrimonial website primarily for those who have studied in IITs and IIMs. And the debate is intense.
While Johar himself is silent, people have spoken out on social media and other platforms on the wisdom of being a brand ambassador for a site that is catered to such a specific audience. The Kuch Kuch Hota Hai and Kabhi Khushi Kabhie Gham director has been criticised for being an "elitist" and promoting a problematic idea in a country where religion, caste and class already play a dominant role in marriages.
"The presence of something called IITIIMShaadi is perhaps the logical manifestation of a society that views education as an investment, marriage as a transaction and maintaining class and caste hegemony as the ultimate purpose of life," wrote one social media user.
What Johar is saying is in tune with general beliefs as elitism is not something thats looked down on by the general population, added sociologist Sanjay Srivastava.
"If anything, new forms of aspirations have deepened the ideas that are promoted in what Johar is saying: that one should choose relationships within the same class and that class is a very important aspect of ones identity," Srivastava said.
Johar, who has around 17 million followers on Twitter and 11.7 million followers on Instagram where he posted the ad on March 30, begins the ad with a play on a famous dialogue from Kuch Kuch Hota Hai — "Hum ek baar jeete hain, ek baar marte hain aur shaadi bhi ek hee baar karte hain. (We live once, we die once and we also get married only once)."
He then goes on to talk about the importance of choosing the right life partner, which he says is not easy, especially for highly educated people. "If you are highly educated, you seek mental compatibility before age, caste, height. And this need is understood only by one company IITIIMShaadi.com, a matrimonial website exclusively for alumni of top 10 to 15 colleges from all fields," the filmmaker says in the commercial.
The filmmakers association with the ad led many to question whether it is not just another way to maintain the exclusivity of class in marriage.
With agency inputs