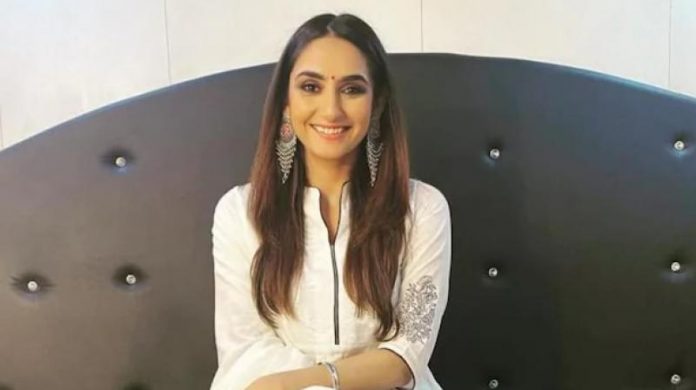 A local Bengaluru court on Monday (September 7) extended the police custody of Kannada film actress Ragini Dwivedi, who was arrested under the Narcotics Drugs and Psychotropic Substances (NDPS) Act, by five more days.
The Central Crime Branch of Bengaluru had presented her before the First ACMM court through video conference as her police custody got over on Monday. "Today Ragini was produced to the Court and on CCB request, the court has granted five days police custody of Ragini," Bengaluru Joint Commissioner Sandeep Patil said in a statement.
According to police sources, the actress, who was arrested on Friday, has not been cooperating with the investigation warranting the police to seek her custody for another five days.
Advertisement
Sources said the actress had deleted all her messages from her mobile phone in order to wipe out the digital evidence. However, the CCB officials managed to retrieve the data.
In the alleged drug case involving high-profile people, six have been arrested, including Dwivedi, while a hunt is on for seven others named in the twin FIRs. With Dwivedi's arrest, more skeletons are tumbling with each passing day.
Considering that she had campaigned for the BJP during the by-elections in December last year, it has caused embarrassment for the saffron party. Last week, Dwivedi's photo with Chief Minister BS Yediyurappa's son BY Vijayendra went viral on social platforms, following which the party had to issue a statement distancing itself from the actor and the drug case.
The actor had campaigned for (now) minister for Municpial Administration and Sericulture and Horticulture, KC Narayana Gowda.
Related news: Kannada actor Ragini Dwivedi arrested in drugs case
"Ragini Dwivedi is not a member of the BJP. Nor the BJP had assigned her the responsibility of electioneering. She may have involved in the campaign on her own," the party said in a statement. "BJP is neither accountable nor answerable to Ragini Dwivedi's activities in her personal and professional life."
Clarifying his stand, the minister told reporters that he had no connection with the Kannada film industry, known as sandalwood industry and that she was not invited by him for the election campaign. He slammed the opposition, which is questioning the BJP government, saying they were bringing "baseless" allegations against the party.
Besides, there's also a Congress and JD(S) connect to this.
Those at large include former JD(S) minister late Jeevaraj Alva's son Aditya Alva. According to police, his house in the posh Sadashivanagar here is locked, raising suspicion that he must be hiding in Mumbai. Aditya is also the brother-in-law of actor and BJP's star campaigner Vivek Oberoi.
The Narcotics Control Bureau has also conducted a raid at the residence of BBMP Congress corporator Keshavamurthy's son Yashas in connection with a drug peddling case.