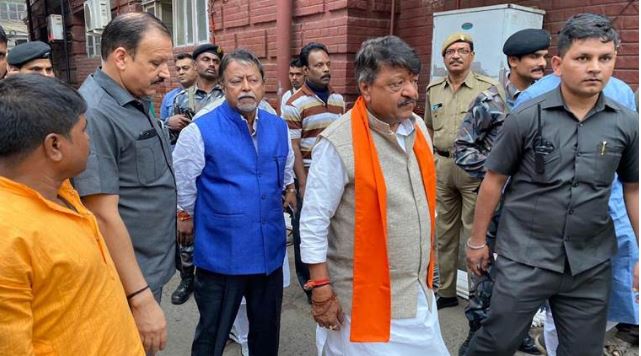 Amid much drama, BJP national general secretary Kailash Vijayvargiya and senior party leader Mukul Roy were arrested by Kolkata police on Friday (February 7) after they participated in a pro-Citizenship Amendment Act (CAA) rally in the city.
According to reports, the two leaders did not have proper permission to hold the rally taken out at Tollygunge area of south Kolkata and were detained due to the same reason.
Criticising police for the arrest, Vijayvargiya later tweeted, saying the arrest uncovers the true face of the state's chief minister Mamata Banerjee and the Bengal administration.
Advertisement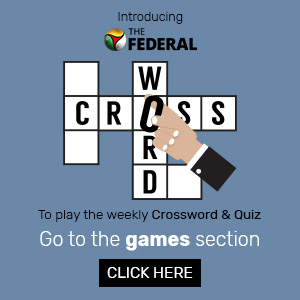 देश के संसद में पारित हुए कानून के समर्थन में रैली करना भी गुनाह हो गया बंगाल में, आज फिर एक बार ममता सरकार ने बंगाल में लोकतंत्र की दिनदहाड़े हत्या करते हुए हमारे नेता @KailashOnline जी एंव @MukulR_Official जी को #CAA के समर्थन में रैली करने पहुँचे तो उन्हें गिरफ्तार कर लिया। pic.twitter.com/1DCG2bGPeN

— Raju Bista (@RajuBistaBJP) February 7, 2020
"You (Mamata Banerjee) have shown your true face and faith in democracy by arresting me and Kailash Vijayvargiya before taking part in rally in support of CAA. Kolkata police is taking us to police headquarter," he said in a tweet.
Vijayvargiya also questioned the detention and said they were taken to Lal Baazar police headquarters, which is known to have detainees like freedom fighters Subhash Chandra Bose and Jatin Das.
अभी हम #CAA के समर्थन में सभा करने की कोशिश के आरोप में कोलकाता पुलिस के लॉकअप में हैं। मेरे साथ श्री @MukulR_Official भी है। ये कोलकाता का ऐतिहासिक लॉकअप हैं जहाँ श्री जतिन दास और नेताजी सुभाषचंद्र बोस जैसे स्वतंत्रता सैनानी रहे हैं। pic.twitter.com/svCscdk2Wm

— Kailash Vijayvargiya (@KailashOnline) February 7, 2020
CAA has been a widely contentious topic in the state with the TMC opposing it tooth and nail and the BJP insisting on its implementation.
Related news: BJP a party of 'fekus' who threaten people with guns and bullets, says Mamata
The TMC supremo, Mamata Banerjee, also recently criticised the BJP-led government at the Centre for destroying the harmony in the country by forcibly trying to implement the CAA, the NPR and the NRC.
The CM also pointed out the over 30 people have died in Bengal due to fear of proposed countrywide NRC.