A sudden termination notice served to Shah Mehnaz, an orphan taking care of five sisters, has created a crisis situation for her family, which is now staring at a bleak future amid the ongoing pandemic lockdown.
Like others, the 27-year-old teacher from Srinagar had last visited her school on August 3 last year, two days before the Centre scrapped the special status of the erstwhile state of Jammu and Kashmir on the pretext of ushering a development era.
Appointed as a contractual teacher in March 2018 under the centrally-sponsored scheme, Rashtriya Madhyamik Shiksha Abhiyan, Mehnaz was sacked as the Centre cleared decks for the new controversial domicile law in Jammu and Kashmir.
Advertisement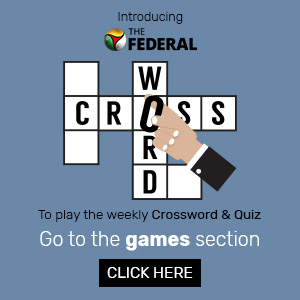 Related news: J&K police's charges against journalists send colleagues up in arms
"I married off my elder sister with the help of this job," said a visibly sad Mehnaz. "My relatives and friends were happy that at least a family got some support for living, but now, I have nothing to help them with."
After her school authorities suddenly told her, "Your contract is over already," she couldn't tell her family about it. She started taking home tuitions to continue supporting them. But when that earning proved insufficient to meet the needs of her family, she revealed the truth, much to the chagrin of her family.
After losing her job, the domicile law has only left her disappointed. "The government is destroying the youth rather than empowering them," she said.
"Strange thoughts come to my mind," Mehnaz said. "It's only faith that keeps us going, otherwise there would have been more suicides in Kashmir than farmers in India."
Enter domicile
Most of the stressed and sulking youth of Jammu and Kashmir, who had pinned their hopes on the government assurance that the abrogation of Article 370 will pave way for job creation in the region, are now fearing to lose their 'cuts' to domiciles.
The new controversial law was introduced through a notification on April 2, 2020.
According to it, anyone who has resided in Jammu and Kashmir for 15 years or has studied there for seven years and appeared for the Class 10 and 12 examinations in a school in the union territory, is a domicile of the region.
Others who can be deemed a domicile include the children of those central government officials, all-India services officers, officials of PSUs and autonomous bodies of the central government, public sector banks, statutory bodies, central university and those of recognised research institutes of the central government who have served in Jammu and Kashmir for at least 10 years.
The common refrain against the law in Jammu and Kashmir remains that unlike the Article 371-protected states like Arunachal Pradesh, where domicile rules are very tough, the BJP-led central government has made the domicile certificate a cakewalk for outsiders, and thus created the 'floodgate' fears in Jammu and Kashmir.
What's equally alarming is the telling clause: In case the Tehsildar, the domicile-issuing authority, fails to issue the certificate within seven days, he has to pay a penalty of ₹50,000 from his own salary.
Natives on road
Unlike Mehnaz, Anuradha, 24, is out on the road for the last 60 days now, protesting against her dramatic disengagement from her contractual nursing job along with her colleagues.
Anuradha was appointed on March 21, 2019 as junior staff nurse on academic arrangement basis under SRO-24 in Kathua Government Medical College. She was sacked on April 3 this year, a day after the Centre announced the controversial first domicile notification in the newly declared union territory of India.
"On our last day at work, we went to the principal's room for our yearly extension, but we were told that we are no longer needed," said Anuradha.
And therefore today, she added, "We are not only fighting against our termination, but also against the authority's move to violate the SRO-24 and the MCI guidelines."
According to Medical Council of India (MCI) guidelines, every government medical college (GMC) should have 176 staff nurses, and SRO-24 states that till the time any post is vacant and is not filled by someone permanent, the vacancy should be allotted to SRO-24 candidates.
Related news: In trying times, Kashmiris find catharsis in prayers, books and TV series
"In our college, after our termination, only four staff nurses handled the GMC for a month till 117 new appointees were engaged," Anuradha said. "Right now, their number is 121. It still has a vacancy in 55 nurses' posts."
Anuradha believes that the move of termination was deliberately the personal interest of the bureaucrats at the helm of affairs.
"The state government does not use us as a resource. They use us according to their need," she said. "In some hospitals, the SRO-24 staff is still working because they lack the workforce to handle the situation."
The disengaged medical staff have already sent a memorandum to the state government officials and Lieutenant Governor GC Murmu, as well as an SOS to senior Congress leader and MP Shashi Tharoor.
2/2 How can frontline warriors against the deadly virus be fired at the very time when they are needed most? These healthcare professionals had been selected under SRO 24 by following a proper procedure &are now being arbitrarily terminated. Plse protect them @drjitendraSingh!

— Shashi Tharoor (@ShashiTharoor) April 15, 2020
"Have received urgent SOS from nurses that on 12 April, the J&K Govt dismissed 181 trained professionals of the Health and Medical Education Department, including 97 staff nurses and paramedics, in the midst of COVID-19," Tharoor had said in a tweet.
"How can frontline warriors against the deadly virus be fired at the very time when they are needed most? These healthcare professionals had been selected under SRO 24 by following a proper procedure and are now being arbitrarily terminated. Pls protect them," added the MP, requesting the Centre to protect the nurses from being terminated.
However, the BJP has played down the flak that the move has received in the newly created union territory. Ashok Koul, J&K BJP general secretary, said that the health department had created these contractual posts for one year. "It was written in their order," Koul said.
"New permanent staff automatically replaces the contractuals. There is no exploitation," he said. "They (terminated nurses) should have also applied for permanent posts. Maybe they did, and couldn't make it to the merit list."
A bleak future
Amid job losses and the controversy over the new law, the union territory administration has announced that 10,000 job vacancies would be filled on a fast-track basis and also new posts in the J&K Bank.
These permanent jobs have been announced for domiciles when around 60,000 temporary employees are already working in different government sectors in Jammu and Kashmir, said Sajad Ahmad, president, J&K Casual Daily Wagers Forum.
"The present government has failed in creating jobs," Ahmad said. "They are resorting to 'use and throw' policy."
Things are indeed getting ugly in Jammu and Kashmir, said Irfan, a terminated anaesthesia technician in the GMC, Anantnag.
"Earlier, we used to apply for state or division cadre posts with limited candidates. Even then, we suffered from the biting rate of unemployment in J&K. And now, with this new domicile law, we have to compete with the rest of the country, which will further eat away our chances," said Irfan.
With many J&K youth losing their contractual jobs, and the new domicile law triggering fears of job grab, Kaiser Bhat, a tourism casual labour, is now staring at a bleak future.
"After giving the government department crucial years of our youth, we have no job security now," said Bhat, one among the 342 casual labourers who had joined the J&K tourism department in 2008.
"Some of my colleagues have been awaiting regularisation since 1998. And then, we are working on meagre wages of ₹6,750 per month, which we have not received since 2014," he added.
BJP leader Koul said the previous governments headed by the National Conference and Congress in J&K would appoint contractual staff as they would be "somebody's mama, chacha, brother or a voter." "When there were elections that time, they (regional political parties) were engaging 5,000 people in jobs," Koul claimed.
"There are people who have not received their first month's salary and have been engaged in contractual jobs for years. The youth must think and not fall into this trap again," he added.
Bureaucratic hurdles
After successive state governments exploited these labourers in the name of job security, Kaiser feared that the new domicile law, enacted on the recommendations of some "more loyal than king" bureaucrats, will only prove to be the last nail in the coffin.
Even as the J&K administration recently constituted a four-member committee to identify 7,052 Class IV vacancies, to be filled by the State Service Board in various departments, the order mentioned that there will be a five-year age relaxation for daily wagers who are engaged for five years.
Farooq Lone, one of the four members of the committee, said, "These jobs are meant for all the domiciles of Jammu and Kashmir."
Related news: Centre amends April 1 order, reserves all jobs in J&K for domiciles after backlash
"But most of us have served the department for more than 22 years now and are endlessly waiting for regularisation," Bhat said. "We have crossed the age limit even if they provide five-year age relaxation. How can we reapply?"
The government, he said, has already put the survival of educated youth of J&K at stake. "And with the domicile law, the competition can get tougher for the local youth and most of us cannot even be counted in the list," he feared.
Meanwhile, pursuing its policy to terminate the contractual staff further, the government sacked 45 media professionals on May 3, in sheer violation of the advisory issued by the Ministry of Labour and Employment against the termination of employees during the ongoing COVID-19 lockdown.
The 45 need-base employees had qualified a two-tier examination in order to make it to the J&K Information Department.
"I was working with a national media, but I left the job with the thought of coming back to Kashmir and serving the government," said Reyan (name changed), one of the sacked media professionals. "Is this what I deserve after serving this department for the last four years?"
(The author is a Srinagar-based freelance journalist)