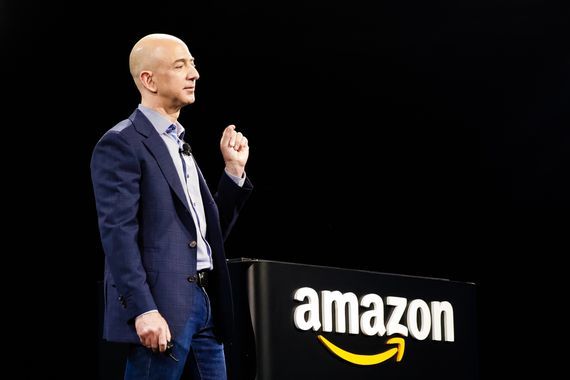 Jeff Bezos will step down as CEO of Amazon later this year, only to take over as Amazon's executive chairman and remain its biggest shareholder.
He is not retiring, but just passing the baton to close associate Andy Jassy, who heads Amazon's extremely profitable cloud computing division, Bezos said in an email to  employees.
As Amazon's executive chairman, the position carved out by 57-year-old Bezos for himself, he will focus on innovation. In any case, the much-anticipated transition marks the most radical shake-up in Amazon's corporate ranks in its nearly 30-year history.
Advertisement
Also read: Amazon founder Jeff Bezos' ex-wife is parting with most of her billions
Jassy's promotion has not come as a surprise since Jeff Wike, who could have succeeded Bezos, is due for retirement soon. Tom Alberg, a venture capitalist and longtime Amazon director, stepped down from the board two years ago.
Jassy, who joined Amazon in 1997 when the company had just over 100 employees, was the obvious choice. The Harvard Business School passout led Amazon's entry into music sales, Amazon's first big step outside the online books market. He became the CEO's "shadow" technical (where he got to accompany Bezos to all his meetings) in 2003. Jassy wrote the AWS original business plan and has been at the helm of the division since 2006.
Also read: Amazon creating confusion on Future-RIL deal, playing dog in manger: Biyani
Bezos, meanwhile, will focus on long-term projects, including his rocket venture Blue Origin. "As much as I still tap dance into the office, I'm excited about this transition," Bezos said in a letter to employees Tuesday. "As Exec Chair I will stay engaged in important Amazon initiatives but also have the time and energy I need to focus on the Day 1 Fund, the Bezos Earth Fund, Blue Origin, The Washington Post, and my other passions," he wrote.