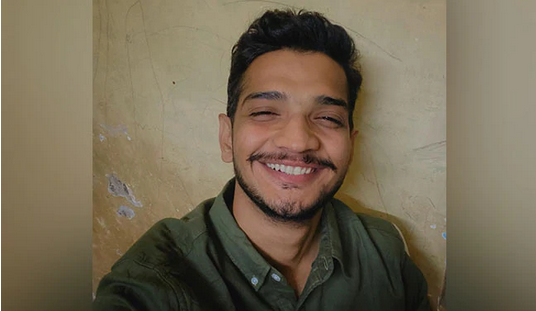 Days after his release from jail, Indian comic Munawar Faruqui has expressed his gratitude towards fans and supporters who stood by him in during the crisis.
"Mere ander ke andheron ko karne do shikayat. Hasa kar lakhon chehron ko roshan kiya hai maine (let the darkness in me complain, I have made many faces light up with mirth)," he wrote on Instagram.
Related news: Comedian Munawar Faruqui released from Indore central jail
Advertisement
The Supreme Court granted ad-interim bail to Faruqui on February 5, issuing a notice to the Madhya Pradesh government to put on hold a warrant issued against him by Uttar Pradesh police.
The following day, the authorities of Indore Jail where Faruqui was lodged refused to release him, saying that they had not received any official orders from the Chief Judicial Magistrate in Prayagraj. However, the comedian was released late in the night after the CJM reportedly received a "call from the Supreme Court".
In a video posted on social media a day after his release on February 6, Faruqui said he has faith in judiciary and that he will get justice.
Faruqi and four others were arrested in Indore on January 1 on the basis of a complaint filed by Eklavya Gaur, son of a BJP MLA, who alleged that comedian had hurt religious sentiments of Hindus at a comedy show that day. The complainant said that the accused had passed "filthy and indecent jokes" about Hindu gods and goddesses and Home Minister Amit Shah.
Related news: HC denies bail to comic Munawar Faruqui for 'insulting' Hindu gods
His bail plea was rejected thrice and his judicial custody was extended by two weeks on January 13.