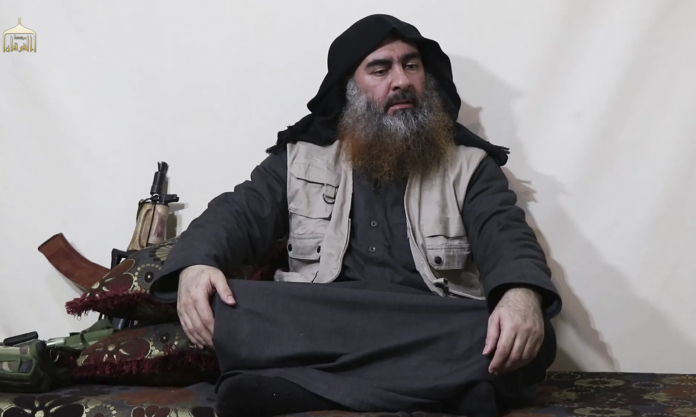 Confirming the death of its leader Abu Bakr al-Baghdadi, the Islamic State on Thursday (October 31) announced a successor in his stead.
The al-Furqan Foundation, the central media arm of ISIS, in a video tape released on Thursday, named Abu Ibrahim al-Hashimi al-Quraishi as their new leader, ANI reported.
The speaker in the video identified as Abu Hamza al-Quraishi, the new spokesperson of the group, while asking followers to pledge allegiance to the new caliph warned the Americans not to rejoice, CNN reported.
The video also confirmed the death of Abu Hassan al-Muhajir, a close aide of al-Baghdadi and a spokesperson for the group. Al-Muhajir died in a joint US operation with Kurdish forces in Jarablus, in northern Syria on Sunday (October 27).
The same day US president Donald Trump announced that Baghdadi blew himself up during a US raid in Syria's north-western Idlib province. Trump said Baghdadi was identified with DNA tests 15 minutes after he died. The Pentagon on October 30 released a declassified footage of the two-hour-long raid in which the terrorist was killed.
(With inputs from agencies)