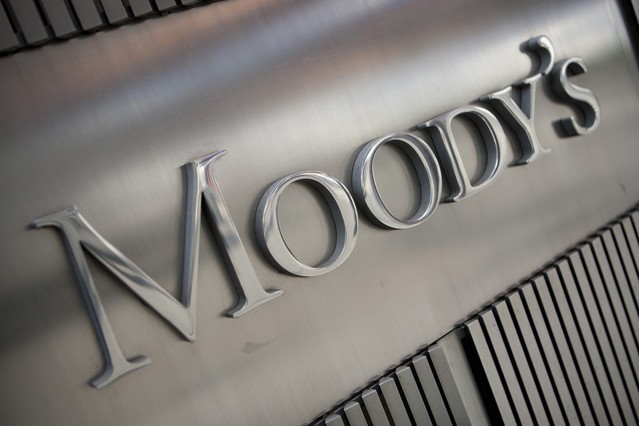 IOC, BPCL & HPCL incurred ₹19,000 crore loss in March: Moody's report
Not resorting to a price hike in the face of a sharp spike in crude oil prices, India's leading fuel retainers, including IOC, BPCL and HPCL, have incurred losses in their revenues to the tune of $2.25 billion or ₹19,000 crore in March, said a Moody's Investor Service report.
Considering the current volatile oil price environment, Moody's also predicted that the government will eventually give the green signal to oil marketing companies to cover their losses by raising fuel prices. "We do expect that the government will allow the refiners to adjust prices appropriately and avoid a situation where refiners continue to make losses of this magnitude for a prolonged period," said the report.
According to this latest Moody's report, though it was predicted that fuel prices will see a major hike after the Assembly elections results for five states were announced, OMCs however did not raise their prices. Simultaneously, however, crude oil prices had gone up averaging around $111 per barrel in the first three weeks of March.
Fuel prices did not change from November 4, 2021, to March 21, 2022, but around that time, crude oil prices increased from $82 per barrel to $111 per barrel. In 2022, oil marketing companies for the first time raised fuel prices on March 22 and March 23 by $80 paise per litre each. There has been no further jump in the prices on Thursday (March 23).
Also read: Petrol, diesel prices hiked after 137 days; LPG dearer by Rs 50
But Moody's report said that based on current market prices, the oil marketing companies were currently suffering a revenue loss at the rate of around ₹25 (over ₹1,900) per barrel and ₹24 per barrel on sale of petrol and diesel, respectively. All the three state owned refining and marketing companies together have lost around $2.25 billion in revenue on petrol and diesel sales. This figure was arrived at based on their estimates of average sales volume between November and the first three weeks of March.
And, Moody's estimated that crude oil prices will continue to average around $111 a barrel, the combined daily loss of IOC, BPCL and HPCL could rise to a whopping $65-70 million unless they raise fuel prices. This loss is equal to around 20 per cent of the combined FY2021 EBITDA for the three entities, said the report. The total revenue loss to be incurred by the three companies each will be $1-1.1 billion for IOC, $550 million for BPCL, and $650 million for HPCL.
Today, petrol price in Delhi stood at ₹97.01 per litre, while diesel rates have gone up to ₹88.27 per litre, while the cost of petrol in Mumbai is ₹111.67 per litre and the price of diesel is ₹95.85 per litre. As for Kolkata, petrol and diesel continue to be the same as yesterday with petrol at ₹106.34 and diesel at ₹91.42 and in Chennai the petrol price today is at ₹102.91 and diesel at ₹92.95 respectively.