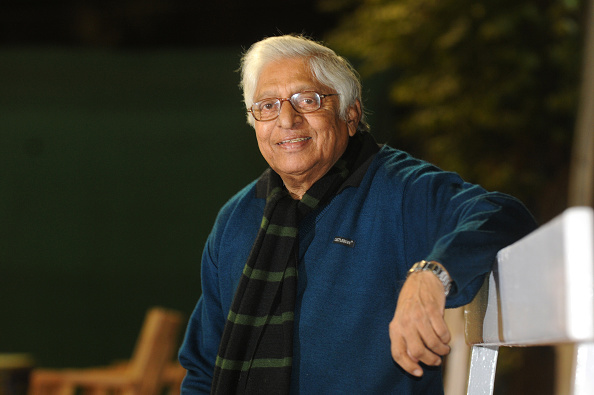 Former captain of the Indian football team, Chuni Goswami, passed away in Kolkata on April 30, following a prolonged illnes. He was 82-years-old. The legendary footballler was the captain of the 1962 Asian Games gold-medal winning team of India. He had also represented Bengal in the first-class cricket tournaments. His birth name was Subimal Goswami, but he was popularly known by his nickname, Chuni Goswami.
The former captain was known to be suffering from health complications with prostrate, sugar, and nerve issues, for the past few months. Goswami's family confirmed that he was admitted to the hospital in the city earlier. He breathed his last at 5 PM, following a cardiac arrest. The Board of Control for Cricket in India (BCCI) updated the news of his death on Twitter.
BCCI mourns the death of Subimal 'Chuni' Goswami, an all-rounder in the truest sense. He captained the Indian national football team & led to them to gold in the 1962 Asian Games. He later played first-class cricket for Bengal & guided them to the final of Ranji Trophy in 1971-72 pic.twitter.com/WgXhpoyLaB

— BCCI (@BCCI) April 30, 2020
Advertisement
Chuni Goswami started his international sports career in 1957 and he was one of the biggest stars of the national football team. Under his leadership, the Indian football team won the gold medal at the Asian games held in 1962. India then finished as runner-up at the Asian Cup in 1964. The football team closely lost to Burma in Markeda football, after six months. In the club football, he played for Mohun Bagan.
RELATED NEWS: Next year's Olympics to be cancelled if pandemic not over: Games chief
During his college days, he was the captain of Calcutta University, in both cricket and football. In 1971-72 season, he was appointed as the captain of the Bengal Ranji Trophy team. Under his leadership, the Bengal team reached the finals, but lost against Bombal at the Brabourne Stadium.